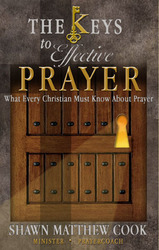 I was not looking for just a good singer, I knew what God wanted to happen at this meeting and I needed Him to direct me to a particular anointing and He did. I am excited for the music ministry of ZAVONYA
Port Tobacco, MD (PRWEB) July 28, 2010
Believe & Speak Productions today announced ZAVONYA Music Ministry is to be the featured psalmist at the upcoming Keys to Effective Prayer Breakfast "I am so full of anticipation for the release of this powerful woman of Gods anointing at the workshop"… said Shawn Cook the featured Speaker and PrayerCoach for the Keys to Effective Prayer Workshop.
"Many people think that praise and worship is something that people do while they park their cars…" "ZAVONYA is not only a minister but a psalmist with the heart beat of God and her ability to lead us in worship will set the atmosphere for what will be an awesome and empowering time in the word of God…" said the PrayerCoach.
"I was glad to be invited by the PrayerCoach to minister at this event"… said ZAVONYA. Born and raised in the nation's capital, ZAVONYA has always loved music. She began singing in her childhood church's tiny-tot choir at the tender age of three. She later began singing solos, then directing both the youth and adult choirs. ZAVONYA was further musically inspired when she began traveling with Charles Butler & Trinity, a Washington DC-based community choir, of which she was afforded the privilege to share stages with such gospel greats as Karen Clark-Sheard, Kim Burrell, Natalie Wilson & SOP, Cheryl (CoKo) Gamble, James Hall and Worship & Praise, Lecresia Campbell, Youthful Praise, Tyrone Tribbett & Greater Anointing, Lucinda Moore, Rev. Timothy Wright, and the list goes on and on.
On her debut CD project, "Journey to Freedom" (released in May of 2009), ZAVONYA ministers spirit-filled messages straight from the Word of God as she reflects on her own triumphant journey over divorce, bankruptcy, brokenness and single parenthood. This project is destined to captivate, inspire, and encourage multitudes to also triumph over their adversities through applying the Word of God.
"I can usually tell a good meeting when I'm in one…" said ZAVONYA. "Seeing as I get to set the atmosphere for this one, you can best believe it's going to be a good one…" "The PrayerCoach and I sit under the same leadership in terms of our church fellowship and if just a smudge of what's on my man of God is on him (and it is) there's no doubt this meeting will be an encounter that will cause an unforgettable experience."
"I carefully considered who to invite to minister in song at this meeting…" said Shawn Cook – Author, Minister and PrayerCoach. " I was not looking for just a good singer, I knew what God wanted to happen at this meeting and I needed Him to direct me to a particular anointing and He did. I am excited for the music ministry of ZAVONYA"
The Keys to Effective Prayer Breakfast is on Saturday August 21, 2010 at the Hampton Inn-Waldorf. Registration for this meeting is $25 which includes the cost of the breakfast, the workshop materials and a CD copy of the live meeting. Interested attendees must register and pay to reserve space as seating is limited.
Believe & Speak Productions, LLC is a multi-faceted production company focused on providing tools, resources and services to the Christian community that help to elevate their Christian Walk by Faith. Founded by Shawn Matthew Cook (formerly of Say It & See It Productions, LLC) – Minister, Author, Speaker & Prayer Coach in 2008, The Vision of Believe and Speak includes the delivery of Faith filled Seminars and public meetings, Books,Prayer & Faith Confession CD's and other resources that empower the Christian believer to take their rightful place as sons and daughters of God. Believe & Speak Productions also provides a variety of production services such as the writing and producing of Voiceovers, ministry commercial and announcements and books on CD for authors interested in such services. For more information on Believe & Speak Production Services, Speaking Engagements or Bulk CD Purchases email us at Prayercoach (at) comcast (dot) net or visit http://www.believeandspeak.com.
###