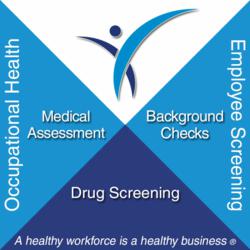 Mobile Health's pre-employment drug testing help keep drug abusers away from sensitive home healthcare positions
New York City, NY (PRWEB) February 25, 2013
Patients of home health aides can rest assured as only 2.7% of applicant's failed their pre-employment drug test with Mobile Health. The majority of Mobile Health's clients are New York home healthcare businesses who use them for drug tests, physical exams, medical clearances, and background checks.
As part of New York State law, most home health aides, and other healthcare workers are required to have an employment physical which includes an 8-panel drug test checking for amphetamine, barbiturate, benzodiazepine, cannabinoids (THC), cocaine, methadone, opiates and phencyclidine. Mobile Health's urine test checks for these illicit drugs using SAMHSA certified laboratory standards.
Although these numbers do not reflect a general population survey of drug abuse, it does offer some assurances that very few drug users are seeking employment in healthcare companies, and those who are, are intercepted by Mobile Health's pre-employment drug testing program. Those who fail their drug test are referred to their recruiter who decides the next step in the hiring process.
In 2010, NYC reported that 16% of all New Yorkers abuse an illicit drug and a 2007 survey by SAMHSA also reported that 3 out of 4 drug users are employed. A proactive employee drug testing program is the first line of defense against employing such drug abusers.
Most of Mobile Health's clients are healthcare agencies and staffing companies but many other clients benefit from a full suite of occupational health and employee screening programs such as medical assessments, standard physicals and DOT physicals, background checks, drug tests, and many other medical services to ensure a safe and healthy workforce. Their 6 locations across New York City and Long Island offer convenient access to these screening.
Mobile Health is an occupational health company in New York City specializing in pre-employment physicals drug tests, background checks and medical clearances. They have 6 locations, one in each borough of New York City, as well as a primary care center in Long Island. Conducting over 200,000 employee screenings a year, they are a leading provider of pre-employment screening in the New York City area.
Substance Abuse & Mental Health Services Administration (SAMHSA) is a department of the United Stated Department of Health and Human Services (HHS) which was created to reduce the impact of substance abuse and mental illness on America's community.