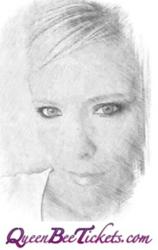 The Cowboy Rides Away Tour will be George Strait's final full-scale tour, and George Strait ticket sales are expected to be brisk at QueenBeeTickets.com once seats go on sale for the first 20 shows in mid-October.
Germantown, WI (PRWEB) October 02, 2012
George Strait ticket sales are expected to be brisk for George Strait's The Cowboy Rides Away Tour. The King of Country will be embarking on his final tour in January. It will conclude in 2014. Pre-sale tickets for George Strait are being made available on Oct. 9, and the regular sale will take place on Oct. 12.
Although George Strait will still create studio albums and perform at special events, this is going to be his final full-scale tour. He will start The Cowboy Rides Away Tour at the age of 60. The living legend said that "this is going to be a very special, emotional tour for me."
QueenBeeTickets.com is offering discounted George Strait tickets for each stop on the tour in addition to a March 17 show at Houston's Reliant Stadium that is part of the Houston Livestock Show and Rodeo and not part of this tour. There are also some tickets currently available at QueenBeeTickets.com for The Cowboy Rides Away Tour.
The tour will start on Jan. 18 in Lubbock, Texas, and discounted George Strait tickets are expected to sell very quickly for this show. The tour group then makes its way west. Following a Las Vegas show on Feb. 2, George Strait heads back east. The first Northeast show of the tour will take place on Feb. 22 in Buffalo, N.Y.
Then it's back to the South with a March 1 concert in Knoxville, Tenn at Thompson Boling Arena. With the exception of two shows in New Mexico on April 5 and 6, the rest of the initial 20 shows take place in the South. The final currently scheduled show will occur on June 1 at the Alamodome in George Strait's hometown of San Antonio.
Tickets for George Strait have been in very high demand ever since his initial single, "Unwound," reached the sixth spot on Billboard's Hot Country Songs chart. It was released in 1981. He has had 44 songs top that chart so far. Five of his albums have peaked at No. 1 on the Billboard 200.
Fans with discounted George Strait tickets will be able to enjoy listening to live performances of his greatest hits. The 2006 inductee into the Country Music Hall of Fame is expected to sing songs from throughout his legendary career.
He is fourth on the list of the artists with the most gold, platinum and multi-platinum albums. He has a total of 84 and only trails Elvis Presley (172), The Beatles (114) and Barbra Streisand (94). It is clear why George Strait ticket sales have been so high throughout his incredible career.