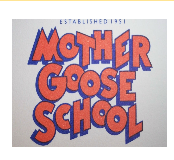 As parents it is important to make good choices regarding your child's education. You must look for and find the best possible program available
San Francisco, CA (PRWEB) November 09, 2011
San Francisco pre-school, Mother Goose School, has announced its school activities for the month of November.
Ms. Danielle, the Mother Goose School cook, helps children learn about healthy food choices, presenting homemade, fresh baked multi-grain mini muffins each morning for snack along with a cup of milk. Her lunch menu is varied and balanced, offering new flavors like Quin oi grains, Jambalaya and Chicken Pad Thai, along with old favorites such as Mac and Cheese with vegetables or meat loaf with peas and mashed potatoes. Parents and children always appreciate the delicious smells emanating from the kitchen each morning.
The school will be celebrating Health and Nutrition Month by discussing the food pyramid and how to make healthy and nutritional choices. They are encouraging parents to participate by discussing nutritious food with their child and allowing them to choose healthy and tasty snacks when grocery shopping. Also, it is important to remind the children to wash their hands frequently.
Health and Nutrition discussions include advocating dental hygiene. Post-Halloween and leading into the Christmas season it is important for children to balance the sweets and treats that come with the Holiday Season with nutritious snacks. This will also help to establish healthy eating habits at an early age. Dentist Dr. Salimi will have a presentation to discuss many of these points on November 10 at 10 a.m.
Parent Night will be held on Thursday, November 17 from 7 to 8 p.m. This is a great opportunity to meet with the teachers and to visit all of the classrooms. Parent Night is a parent-only event. Mother Goose School asks that parents please find child care for the evening.
Mother Goose children are staying busy with fun food projects-making Jello for "J" week and fruit kebabs for "K" week. Doing projects on food is an interactive curriculum that tastes good and dovetails nicely with our discussions around Thanksgiving.
Finally, Mother Goose School wishes to acknowledge the participation and support shown by teachers and parent volunteers during the school's October activities. They received tremendous support for the Community and Safety Month and annual Halloween Parade.
They are also ever appreciative of the choice that parents made to enroll their child in Mother Goose School.
"As parents it is important to make good choices regarding your child's education. You must look for and find the best possible program available," says owner Dana Hemberger. "At Mother Goose School, we emphasize the development of a positive and independent self-concept in each child."
For more information on Mother Goose School, call (415) 221-6133 or visit them online at http://www.mothergooseschool.com. Mother Gosse School is located at 334 28th Avenue San Francisco CA 94121.
About Mother Goose School
Mother Goose School is a well-established San Francisco pre-school offering a creative, educational child care facility for local children and families. With experienced teachers and child care professionals, Mother Goose provides quality day care services, personalized programs that place each child in an appropriate level upon entry. Students are separated by age and skill range, enabling each child to reach his or her potential in a comfortable environment.
###