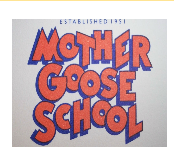 The children have been hard at work practicing their holiday songs.
San Francisco, CA (PRWEB) December 14, 2011
Mother Goose School, a Richmond, San Francisco pre-school, is inviting students' families and friends to join them in their Annual Holiday Show the week before Winter Break. Three performances will take place, the first to be held on Dec. 13 at 10 a.m. and the final two on Dec. 16 at 9:15 a.m. and 2:30 p.m.
"The children have been hard at work practicing their holiday songs," says Dana Hemberger of Mother Goose. "We look forward to celebrating the holidays with you at Mother Goose!"
Music is deemed important at San Francisco day care at Mother Goose in the holistic education of the child and in the facilitation of learning. Music instruction is done twice every week and child-friendly songs are played in the classrooms. The upcoming holiday performances are specifically organized, not only to celebrate the holidays, but also to give the students' families and friends the chance to see the development of their musical aptitude.
Mother Goose has been educating children of San Francisco and the Bay Area between the ages of two and six since 1951. The school's mission is to implant the love and enjoyment of learning in children. Mother Goose applies a curriculum that seeks to hone the child's mind, body, and character through a daily program that includes academics, arts and crafts, physical education, and social skills. This curriculum provides children with the necessary foundation for primary school in any public or private institution.
"Both my daughters attended Mother Goose School... I simply can't say enough good things about the school. I never worried when leaving my girls there and they were always excited to go to school. The management and teachers are great and create a nurturing and positive environment. My girls were treated with kindness and respect and easily made the transition to kindergarten," says Bonnie McFarland, a former Mother Goose parent.
For more information on the annual holiday show or on how Mother Goose could help prepare your child for big school, visit their website at http://www.mothergooseschool.com or call 415-221-6133. The child care center is located at 334 28th Ave. in San Francisco.
About Mother Goose School
More than just day care, San Francisco child care facility, Mother Goose School has five developmental levels that span nursery to kindergarten. Well-balanced lunches and snacks are prepared daily by an on-site chef. Pre-school children are also toilet-trained and given ample naptime every afternoon. Classes are held from 7 a.m. to 6 p.m., Mondays to Fridays, and parents who intend to send their children to Mother Goose may be taken on a tour between 10 a.m. and 3 p.m.
###