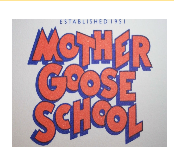 Help your child be a life-long learner. Support his or her learning style, celebrate success and take notice of the efforts your child makes in school and at home
San Francisco, CA (PRWEB) February 10, 2012
Mother Goose School, a pre-school in San Francisco, presents its school activities for the month of February:
1) Nature is the theme of the month for February. Children will be exploring many different types of plants and animals, and the habitats where the animals live. The Zoo Mobile will come to the Goose on Feb. 10, where the children can see and touch live animals. Program Director Charles Dennis will also be sharing some of his own "Nature Experiments" with the children. He will be bringing in his composting worm bin to show the children how food scraps are turned into soil. In addition, he will share his very own beehive boxes and a sample of honeycomb to demonstrate where bees live and how they create combs for food storage, as well as the process of honey production. Sea water will be delivered with some tidal creatures -- crabs, seaweed and kytons -- and placed in a clear viewing container where the children can safely explore the things that live in the ocean.
2) All classes are participating in the exchange of Valentine's Day cards. Children may bring signed Valentine's Day cards for classmates. This exercise will allow for children to practice writing their names on each card. Cards are due at school by Feb. 8. Children attending school only on Mondays, Wednesdays and Fridays may take their Valentine's Day cards home on Feb. 15. Full-time students and Tuesday-Thursday students may take their Valentine's Day cards home on Feb. 14.
3) Mother Goose will be holding its annual vision screening for children from March 27 through March 28. Prevent Blindness of California will only screen children more than 3.5 years old.
4) Mother Goose would like to introduce Ms. Alyssa, the school's newest D-level teacher. She will be working full time with D-level students.
5) Ms. Brittany, Mother Goose's music teacher, encourages children to explore musical instruments this month with stations that demonstrate percussion, string and wind instruments. The children will also begin preparing for the multicultural festival performance this May.
"Help your child be a life-long learner. Support his or her learning style, celebrate success and take notice of the efforts your child makes in school and at home," Dana Hemberger of Mother Goose School said.
For more information about Mother Goose School, call 415-221-6133 or view the school on the web at http://www.mothergooseschool.com. Mother Goose School is located at 334 28th Ave. in San Francisco.
About Mother Goose School
Mother Goose School is a well-established San Francisco day care that offers a creative, educational child-care facility for local children and families. With experienced teachers and child-care professionals, Mother Goose provides quality day care services and personalized programs that place each child in an appropriate level upon entry. Students are separated by age and skill range, enabling each child to reach his or her potential in a comfortable environment.
###