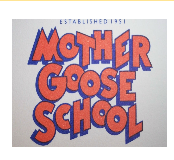 We may taste a variety of foods and talk about different cultural festivals
San Francisco, CA (PRWEB) May 15, 2012
Mother Goose students and their families are in for an exciting treat as Mother Goose School, a preschool in San Francisco, is presenting "It's a Small World," the school's chosen theme this May.
The month-long theme aims to celebrate the rich and varied cultural heritage of San Francisco. It shall provide a memorable and colorful experience for the children and help them understand different cultural ethnicities, backgrounds and languages from around the world.
"We may taste a variety of foods and talk about different cultural festivals," Dana Hemberger of Mother Goose School said. "We encourage families to share information, stories, music or clothing representing their heritage."
As part of May's theme, the San Francisco preschool is also hosting a multi-cultural show on May 31 at 10 a.m. The show will feature children who will perform songs from around the world. The activity aims to display the ethnic diversity present in the San Francisco area, and to help children and their families appreciate a variety of cultures and languages from across the globe by means of the performing arts.
"Ms. Brittany, our music teacher, has put together a variety of songs from different regions of the world. Some of the Mother Goose children will be wearing ethnic costumes to perform their presentations," Hemberger said.
This annual event is a part of the unique Mother Goose experience. The school is a firm believer in helping each child develop a positive and independent self-concept, and activities such as this nurture these qualities in the children. Moreover, the school believes that the development of the child's mind, body and character are of equal importance.
For more information about the "It's a Small World" theme and other upcoming activities at Mother Goose School, call 415-221-6133 or view the school on the web at http://www.mothergooseschool.com. Mother Goose School is located at 334 28th Ave. in San Francisco.
About Mother Goose School
Mother Goose School is a well-established San Francisco preschool that offers a creative and educational child care facility for local children and families. With experienced teachers and professionals, Mother Goose provides quality services and personalized programs that place each child in an appropriate level upon entry. Students are separated by age and skill range, enabling each child to reach his or her potential in a comfortable environment.