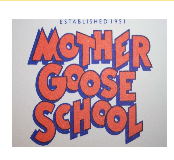 We are so grateful to have had the opportunity to have our daughter be part of the Mother Goose community
San Francisco, CA (PRWEB) July 12, 2012
Mother Goose School's teachers will be discussing the many creatures that inhabit the earth as the preschool's theme this July is "Animals that Inhabit the Earth." Insects, aquatic life, mammals, reptiles and birds are all part of the daily discussions and activities in classrooms.
As a part of the theme, the San Francisco child care and preschool facility is encouraging families to visit their local zoo, the Academy of Sciences, Berkeley's Tilden Park and the various tide pools along the seashore. This is also a good opportunity for families to take nature walks, and discuss animals and how they relate to the environment.
Teresa Killeen, also known as the Lizard Lady, is visiting Mother Goose School this month. This will provide children with the chance to touch, feel and learn directly about the reptiles who come from habitats around the world. Killeen has been sharing her knowledge with children for the past 20 years.
This month's July Fourth celebration was an opportunity for children to develop patriotic crafts, such as red, white and blue pencil holders that could sit on a parent's desk or painted flags that the children could wave at the Fourth of July parade. Mother Goose also shared the many reasons for this celebration and what it represents.
July is a time of transition for some of Mother Goose's outgoing students who are well prepared for their new and exciting move to kindergarten. Mother Goose School families have been pleased with their placements in San Francisco and Bay Area schools, and the school is happy to have helped guide them through this complicated process. Most, if not all, Mother Goose families were accepted into their top choice school.
One mother wrote, "We are so grateful to have had the opportunity to have our daughter be part of the Mother Goose community. You have been integral in her learning experience on many levels and will always be a significant base in her life."
For more information about Mother Goose School, call 415-221-6133 or view the school on the Web at http://www.mothergooseschool.com. Mother Goose School is located at 334 28th Ave. in San Francisco.
About Mother Goose School
Mother Goose School is a well-established San Francisco preschool that offers a creative, educational child care facility for local children and families. With experienced teachers and child care professionals, Mother Goose provides quality, personalized programs that place each child in an appropriate level upon entry. Students are separated by age and skill range, enabling each child to reach his or her potential in a comfortable environment.