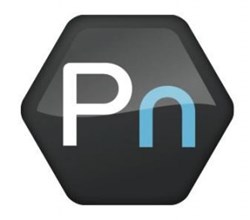 (PRWEB) February 06, 2014
Precision Nutrition (PN) is pleased to announce today the commencement of registrations to its world renowned PN Certification Presale List. As a premier health and nutritional program, the PN Certification Program is a unique offering that delivers all the essential tools that participants require to help their clients reach their individual weight-loss and body transformation goals in record time.
Due to excessive demand for this sought-after program, the organizers offer the program twice each year, during which attendees are taught incredible body transformation techniques with the help of nutritional coaching. Students then use that knowledge to provide invaluable services to their clients, while charging premium rates for the service.
However, ever since its inception, enrollment to the popular Precision Nutrition Certification Program has been astonishing. Each year the program is sold-out within hours after it is officially declared open. Fitness aficionados as well as entrepreneurs looking to expand into the nutritional health and fitness business quickly snap up limited spots on the program.
In order to avoid disappointing many of their ardent fans, organizers of the program are now providing an opportunity for eager participants to enroll into the PN Certification Program Presale List. While official registration opens on Wednesday, March 19th, 2014, anyone wanting to get on the Pre Sales List may apply today for a chance to be only a select handful of students that make it for the current program.
Through today's announcement, the organizers of this elite program are also pleased to offer Continuing Education Units (CEUs) to participants from a number of highly regarded fitness institutions in the industry.
And as part of the PN Certification package, students also receive:

A discerning text titled "The Essentials of Sport and Exercise Nutrition," written by well known health and fitness authority Dr. John Berardi, PhD
26 comprehensive assessment questionnaires that participants can incorporate into their own health and fitness practice to develop unique fitness routines for their won clients
For participants who already have a busy lifestyle, the Precision Nutrition Certification Program is ideal because:
Students study at their own pace by making use of extensive online videos, text and specially designed self assessment tools.
These courses never lapse! Upon registration, students are not forced to complete courses or sit for exams per any pre-determined timetable.
For individuals seeking to boost their current earning power or for those looking to diversify into the highly demanding health and nutritional fitness, registering to get on the Presale List would be a great option.
Click Here to Get On the Presale List
ABOUT PRECISION NUTRITION
The Precision Nutrition Certification Program has been designed by specialist nutrition experts in order to pass on unique skills to a select group of new students how to use advanced nutrition coaching to transform the bodies of their clients in the shortest period of time possible. Designers of this program are not only health and nutrition experts themselves, but they have a proven track record of coaching others, including novice and elite fitness pros, on how to get the most of this unique fitness program. Registration for the 2014 certification program begins Wednesday, March 19th, 2014.