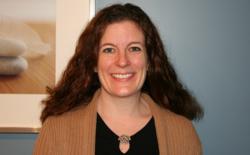 This is an opportunity for us to reverse [diabetes] before the disease happens.
Pittsburgh, PA (PRWEB) February 19, 2013
PreDiabetes Centers, a top provider of integrated prediabetes treatment, announces the opening of a facility in Pittsburgh and the appointment of Dr. Lauren Loya as one of the organization's medical directors. She will lead the prediabetes care team in Pittsburgh and oversee medical care, dietary planning, nutritional support, hormone optimization and other comprehensive treatment for the Center's clients.
Dr. Loya is a board-certified physician who specializes in hormone dynamics, a key focus of the diabetes prevention program. A hormonal imbalance is one of several dysfunctions that can lead to the development of prediabetes, the precursor to type 2 diabetes.
Dr. Loya believes in the 360-degree approach of the Company's treatment program. She said that prediabetes is a complex, dangerous disease that affects multiple organ systems and leads to several related complications. Targeting the cluster of conditions and dysfunctions that occur alongside prediabetes is the most effective way to prevent diabetes, she notes.
"Coming at it from multiple sides, we can have a much more dramatic effect than treating any one issue alone," said Dr. Loya.
To stop the progression to diabetes, PreDiabetes Centers physicians use several treatment methods, including medication, supplements, health coaching, prediabetes-focused dietary planning, stress modulation, sleep hygiene support, and other targeted therapies.
Dr. Loya believes that advanced, proactive testing enables early diagnosis and increases odds for successful treatment of prediabetes and prevention of diabetes.
"This is an opportunity for us to reverse the process before the disease happens," said Dr. Loya.
Dr. Loya graduated from Northwestern University Medical School in Chicago and completed her residency at the University of Illinois, Chicago, where she served as chief resident and Assistant Residency Director. She also served on the faculty of the University of Pittsburgh Medical Center Family Practice Residency Program. Additionally, she was the Affiliate Medical Director for the Fibromyalgia and Fatigue Centers (Chronicity Inc.). Dr. Loya founded her own medical practice in 2007.
Dr. Loya will meet with patients at the PreDiabetes Center of Pittsburgh at 2541 East Carson Street.
More than 79 million Americans have prediabetes, defined as blood glucose levels that are high but not yet high enough for a diabetes diagnosis. People with prediabetes are likely to develop type 2 diabetes, a condition that can damage multiple organ systems and increase risk for heart disease, stroke, kidney damage and nerve damage.
PreDiabetes Centers is a private company based in Austin, Texas, dedicated to the treatment of prediabetes. Treatment at the Center is based on physician-directed care and lifestyle intervention tailored for each client. The company offers a complimentary biomarker-based blood screening that can detect prediabetes, and also continuing biomarker tests throughout the 12-month personalized program to monitor specific processes in the body associated with prediabetic conditions.
Connect with PreDiabetes Centers on Facebook and the PreD blog!