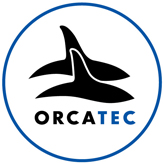 Storing is easy; finding is hard. Most archives are good at putting data in, but bad at getting data out. If you can't find it, you might as well not have it. OrcaTec Echo provides storage and findability plus analytics – all at one flat monthly fee.
Atlanta, GA (PRWEB) December 20, 2011
OrcaTec today announced it has added to its product line OrcaTec Echo™, powered by the OrcaTec Document Decisioning Suite™.
OrcaTec Echo transforms the "black hole" of a traditional email archive into a useful business tool for litigation readiness, regulatory compliance and risk management by making information in email immediately findable once it is archived into Echo. Plus, Echo includes the power of all the OrcaTec tools, such as predictive coding, concept search and other visual analytics, all for one flat monthly fee.
Companies will now be able to find and analyze the information they need from within the massive quantities of data they store, and even watch for potential problems as email is being archived.
"Storing is easy; finding is hard," said OrcaTec President and CEO Arnaud Viviers. "Many businesses have archives. They're very good at getting data in, but it's always a challenge getting data out when you need it. If you can't find it again, it's almost like not keeping it at all. That's why we developed Echo. Collect, store, analyze, retrieve – that's what Echo-ing your email means."
What makes OrcaTec Echo unique is the combination of the automated email archive, immediate usability, automated filters, proven search tools and budgetability. "CFOs are tired of not knowing what it's going to cost to process and search through archived email, either for eDiscovery, litigation readiness, or any of the other reasons investigation needs arise. With Echo, they will know what it costs per month, and everybody who needs to search the information can search it for their own reasons without costing the company a penny more," said Viviers.
Deployed either in OrcaTec's secure Tier 3 data facility in Atlanta, or behind a client's firewall on the OrcaPod appliance, Echo provides all the analytic and search tools a company would need for sifting through ever-growing email data stores for eDiscovery first-pass review, early case assessment, regulatory compliance, risk management and human resources purposes.
"For a flat monthly fee, we're not only storing the data, we're making it immediately usable and providing an incredibly powerful suite of tools to get to the meat of what's in the data – for no extra charge," Viviers explained.
The tools in the Document Decisioning Suite include predictive coding, concept search, analytic tools, visual "sonar" showing how people in the company interact, and clustering that automatically updates as new information is added to the data collection.
The tools in the OrcaTec Document Decisioning Suite that power Echo were all developed to work together, and include OrcaSearch, OrcaCluster and OrcaPredict. OrcaTec's patent-holding Chief Scientist and CTO Herbert L. Roitblat, Ph.D., who is known as the father of concept search and a pioneer in predictive coding, said he designed Echo to address real problems.
"The OrcaTec Document Decisioning Suite continues to offer an innovative and powerful approach for understanding a data collection and making optimal decisions about each document," Roitblat declared. "You can still use the tools for eDiscovery or episodic data review. But now, with your email, you don't have to just archive it, you can Echo it!"
Atlanta-based OrcaTec delivers products and services for visually, defensibly and automatically revealing information that is precise, insightful and expert-driven from large collections of electronic documents. Beyond keyword searching, the topic-based OrcaTec Document Decisioning Suite™ is especially useful in eDiscovery, GRC (Governance, Risk and Compliance), or anywhere documents have to be identified, categorized or understood. Cut review time from weeks or months to just days, with demonstrably high levels of accuracy and transparency, using predictive coding, concept search, visual clustering and much more for no additional cost. See how OrcaTec is reinventing eDiscovery with all-in-one smarter predictive coding, ECA and review for one flat monthly fee at http://www.OrcaTec.com or by calling 888-355-2200 x.2.
# # #