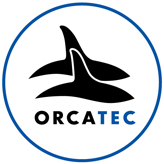 OrcaCategorize's predictive coding is like panning for gold when you've taught the pan what gold looks like.
Atlanta, GA (PRWEB) May 04, 2011
Part of a litigator's job is to review massive numbers of documents before litigation – sometimes even before a lawsuit is filed – trying to determine what the best possible results of the case could be. Until now, this necessary step in the litigation process has been incredibly time-consuming, and thus tremendously expensive for lawyers' corporate clientele.
OrcaTec, creators of the OrcaTec Document Decisioning Suite™, announced today that the predictive coding that it has developed for its OrcaCategorize will make a huge change in how attorneys get to the relevant documents of a case, a process called first-pass review.
The company declared that using the predictive coding in OrcaCategorize can save companies 93 percent on first-pass review – with measurably high accuracy.
"Predictive coding is one of the most statistically valid answers scientists have come up with for reliably identifying relevant documents from gigabytes, and even terabytes, of information. So we have been working hard to build unbeatable predictive coding into our OrcaTec Document Decisioning Suite," said CTO and Chief Scientist for OrcaTec, Herbert L. Roitblat Ph.D., who developed OrcaCategorize and the OrcaTec Document Decisioning Suite.
"OrcaCategorize's predictive coding is like panning for gold when you've taught the pan what gold looks like," explained Roitblat.
Corporations needing first-pass review for a particular litigation will now be able to find the correct documents in a fraction of the time needed for conventional review, meaning dramatic cost and time savings.
Because of the software, a corporation will no longer need to hire the armies of attorneys it would traditionally use for document review. Instead, one lawyer with one computer could assess the relevance of, for instance, all the emails, Word documents, spreadsheets and presentations of all 700 people in the company going back, say, seven years. And, such an assessment could take place in about a week using the all-in-one OrcaTec Document Decisioning Suite, including the predictive coding in OrcaCategorize.
"Instead of a hundred people being paid by the hour to spend months going one by one through millions of documents, OrcaCategorize means that one expert can generate even better answers in about a week," said Roitblat. "We're shrinking the size of the workload, which will let lawyers get back to making legal judgments and disposing of cases instead of being buried in mountains of data."
This pre-trial examination of electronic documents is part of the process known as eDiscovery. With the increase in the number of electronic documents generated daily within any given company, and with the need for all of those documents to be reviewed for possible relevance, the costs of eDiscovery have soared in recent years.
U.S. Supreme Court Justice Stephen Breyer said in 2007 of eDiscovery: "If it really costs millions to do that, you're going to drive out of the litigation system a lot of people who ought to be there."
OrcaTec's predictive coding has taken a huge leap in changing this paradigm by allowing attorneys to get to the relevant documents quicker and more accurately than ever before.
"The cost implications of using OrcaCategorize are incredible," said Roitblat. "Especially when you consider that at a rate of 60 documents an hour, a terabyte would take about 125 years for one person to review."
OrcaCategorize's predictive coding works as if the computer were watching over the shoulder of a lawyer or other expert as he or she categorizes each of the documents in a small, completely random group that the computer generates from the large collection of documents.
The expert marks each document as "responsive" or "nonresponsive," meaning, basically, relevant or not relevant to some potential issue about which the corporation would be concerned. An email about where to go to lunch or who is in the Final Four would usually be "nonresponsive." A spreadsheet or report mentioning offshore bank accounts could be "responsive." OrcaCategorize and the other tools in the OrcaTec Document Decisioning Suite help the expert to identify responsive documents, even if he or she did not know how to formulate the questions to begin with.
What OrcaTec has done differently from other companies is to make the process of training the computer as easy and reliable as possible. "You don't have to work hard before you even start reviewing in order to find examples of relevant documents," Roitblat explained. "Instead, the computer randomly selects documents for your consideration."
After a few documents, the computer then starts to predict what documents the expert will find responsive – which is why the technology is called predictive coding. "OrcaCategorize captures your precise opinion about what documents are responsive without you having to hunt for them on your own," said Roitblat.
After a few rounds of predictions and decisions, the computer is ready to predict the responsiveness of the remaining documents. In this way, a small amount of effort spent categorizing samples of documents can extend the expert's judgments to millions of additional documents with accuracy measurably as high, and usually higher, than would be observed if humans actually read the documents – all at speeds thousands of times faster than can be achieved by human readers.
The output of the OrcaCategorize process is a set of documents, or first-pass review, containing 85-95 percent responsive documents, conducted in a fraction of the time, with a fraction of the cost and a fraction of the effort ordinarily required for first-pass review. OrcaTec's studies show 93 percent savings in time and cost, according to Roitblat. "We believe that with OrcaCategorize, we have predictive coding technology that is better than any other available anywhere."
"When a company uses OrcaCategorize's predictive coding to do its first-pass review, it is making a substantially more appropriate allocation of its resources," said Roitblat, who is renowned for his years of experience in eDiscovery and for having been involved in a number of the studies surrounding the problems of finding responsive information within massive amounts of electronic data.
"All corporations have lawsuits. All corporations have to have lawyers for discovery. Why wouldn't you make the pool of documents the attorneys are going to have to review smaller and more accurate?" Roitblat asked.
Companies are seeking ways to save money, and with OrcaCategorize, OrcaTec's Document Decisioning Suite now provides yet another significant way to impact the bottom line. "Companies are really looking at their legal bills and asking their law firms what they can do to reduce the cost of eDiscovery," declared Roitblat. "We provide the opportunity for organizations to consider their checkbooks when doing eDiscovery, while at the same time giving their lawyers the opportunity for even more accurate results in a shorter time."
The recently launched OrcaTec Document Decisioning Suite currently consists of three tools:

OrcaCategorize, which uses advanced predictive coding to cull responsive documents from huge collections in a timely and cost-effective manner.
OrcaSearch, which provides visual representations of concept searches, topic searches, and communication patterns, as well as word suggestions, misspelling suggestions, email threading, near-duplicate detection, and interesting phrases that the searcher may not have considered in order to find relevant documents.
OrcaCluster, which provides visual clustering of documents by related topic, enabling the searcher another way to identify and tag responsive and nonresponsive groups of documents quickly and easily.
Atlanta-based OrcaTec delivers products and services for visually, defensibly and automatically revealing information that is precise, insightful and expert-driven from large collections of documents. Beyond key word searching, the topic-based OrcaTec Document Decisioning Suite™ is especially useful in eDiscovery, GRC (Governance, Risk and Compliance), or anywhere documents have to be identified, categorized or understood. Visualize a new concept in document decisioning at OrcaTec.com or by calling 888-355-2200.
###