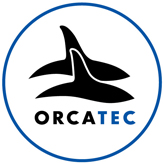 The claim that predictive coding was patented is a gross exaggeration unsupported by the details of the patent.
Atlanta, GA (PRWEB) June 13, 2011
OrcaTec, creators of the OrcaTec Document Decisioning Suite™, yesterday posted on their website a rebuttal to a competitor's claim that it had "patented predictive coding," a technology used in eDiscovery, risk management, and elsewhere. OrcaTec stated that the patent is instead very specific, and unlikely to impact the ability of any other eDiscovery provider to continue to offer predictive coding.
OrcaTec CTO and Chief Scientist Herbert L. Roitblat, Ph.D., a well-known speaker and writer on eDiscovery and a patent-holder himself, examined both the new patent and the June 8 press release entitled "Recommind Patents Predictive Coding." His determination, as presented on OrcaTec's website, is that the press release is a "gross exaggeration unsupported by the details of the patent (No. 7,933,859) or the history of predictive coding."
"The press release for this patent created a tremendous reaction in the legal community," said Roitblat. "Suddenly, law firms and corporations were questioning whether this very acceptable technology was something that we and other eDiscovery providers could use anymore without paying royalties. We at OrcaTec knew that our predictive coding technology was far beyond the scope of this patent, but the exaggeration in the headline of the press release was confusing the marketplace. We felt we needed to set the record straight."
The full text of the OrcaTec response, titled "Who Owns Predictive Coding? Press Release Stretches the Truth about One Company's Claim," can be found at http://orcatec.com/index.php/resources/articles.
Roitblat's statement on the OrcaTec website goes on to say that the patent "covers a very specific, very narrow approach to predictive coding" and that there is "plenty of room for other approaches to predictive coding, including the approach used by OrcaTec." Nothing in the patent, he said, "would preclude OrcaTec or any other service provider from offering predictive coding services in eDiscovery or any other area."
OrcaTec issued a press release about the success of its own predictive coding technology in May. "OrcaTec's Predictive Coding Lowers Cost of Litigation: Companies Save 93% on First-Pass Review" is available on PRWeb (http://www.prweb.com/releases/predictive_coding/May_11_ediscovery/prweb8377907.htm) or on the OrcaTec website's press page.
The OrcaTec rebuttal culminates with strong words: "Grandiose claims like those in the Recommind press release indicate either a profound lack of understanding of just what is covered by the patent, or are a deliberate attempt to obfuscate the issues in the industry. Attorneys involved in eDiscovery look to their service providers to provide open, honest and effective processes. They are not well served by unnecessary hyperbole."
-------
Atlanta-based OrcaTecdelivers products and services for visually, defensibly and automatically revealing information that is precise, insightful and expert-driven from large collections of documents. Beyond key word searching, the topic-based OrcaTec Document Decisioning Suite™ is especially useful in eDiscovery, GRC (Governance, Risk and Compliance), or anywhere documents have to be identified, categorized or understood. Visualize a new concept in document decisioning at OrcaTec.com or by calling 888-355-2200.
###