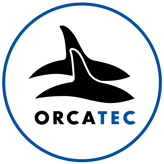 Budget for eDiscovery by paying one flat monthly fee, save money, and get great analytical tools to use as much as you want.
Atlanta, GA (PRWEB) January 12, 2012
OrcaTec, innovative leaders in predictive coding and concept search, today announced the industry's first all-inclusive eDiscovery subscription model for law firms, corporations and service providers. OrcaTec will continue to offer its traditional all-products-included pricing on a per case basis. But it now also makes available a flat-fee monthly subscription for unlimited usage of its technology, which will be significantly less costly to clients than per case or episodic pricing.
"Companies have gotten fed up with not being able to budget for eDiscovery," said OrcaTec President and CEO Arnaud Viviers. "We have the technology – from data ingestion to superior ECA and first-pass review, to second-pass review tools. But now we want to be able to give our customers the predictable monthly pricing they are looking for."
On a single platform, the OrcaTec Document Decisioning Suite™ ingests raw data, then provides unlimited access to:

Smarter predictive coding, concept search, visual clustering, relationship "sonar" and all of the other analytic tools in the Suite
Privilege tagging and review of the results, including review analytics
Export to any review tool or export for litigation production
The technology is available for deployment either in OrcaTec's secure Tier 3 data facility in Atlanta, or behind a client's firewall on the OrcaPod appliance.
"OrcaTec's goal is to be truly an end-to-end eDiscovery platform," said Viviers. "We have developers working with the father of concept search, Dr. Herbert Roitblat, our CTO and chief scientist, who is also a pioneer in predictive coding. Together they are creating a smarter, faster, less-expensive eDiscovery workflow – from ingestion through production – and we want to pass that savings on to our clients."
OrcaTec uses the following model, drawn from a recent case, as an example of how OrcaTec saved a client time, cost and effort on a single first-pass review on a traditional, episodic basis.
Using OrcaTec saved the company $816,790 in total first-pass review costs, including 580 days in attorney review and $923,700 in attorney fees. Under traditional first-pass review in this matter, there would have been 1,125,000 documents to be read by attorneys. With OrcaTec's predictive coding, only 4,000 pages needed to have attorney review, a savings of 99.64% in effort. Attorneys spent only 5.5 days in review with OrcaTec, as opposed to 586 days in traditional review. OrcaTec's cost per document was only 10 cents, versus the 96 cents the firm was normally charged. And attorney fees were only $13,800 with OrcaTec instead of the $937,500 that would traditionally have been charged.
Thus, in this matter, using OrcaTec cost the company only $220,710, as opposed to the $1,037,500 it would have paid in traditional review.
But, Viviers said, the company could have saved even more money by using the new OrcaTec subscription pricing. "By paying a fixed monthly cost in one of three tiers, depending on the capacity required, the client could have reviewed this matter, then gone on to process and review as many cases other cases as it wanted."
"Subscription pricing simply will save you money while making budgeting possible," said Viviers.
OrcaTec believes that many corporations are going to prefer the certainty of the monthly charge to the current inability to budget for eDiscovery. "We have talked to CFOs, and they love this model," Viviers declared. "Many organizations deal with several cases over the course of the year. With a subscription, they can examine their data, import new data for additional cases, and use all our amazing analytics all they want for no extra charge."
"OrcaTec is reinventing eDiscovery to provide real-world ways, now including flat-rate subscriptions, for companies to lower their eDiscovery costs while getting better results," said Viviers.
Atlanta-based OrcaTec delivers products and services for visually, defensibly and automatically revealing information that is precise, insightful and expert-driven from large collections of electronic documents. Beyond keyword searching, the topic-based OrcaTec Document Decisioning Suite™ is especially useful in eDiscovery, GRC (Governance, Risk and Compliance), or anywhere documents have to be identified, categorized or understood. Cut review time from weeks or months to just days, with demonstrably high levels of accuracy and transparency, using predictive coding, concept search, visual clustering and much more for no additional cost. See how OrcaTec is reinventing eDiscovery with all-in-one smarter predictive coding, ECA and review for one flat monthly fee at http://www.OrcaTec.com or by calling 888-355-2200 x.2.
###