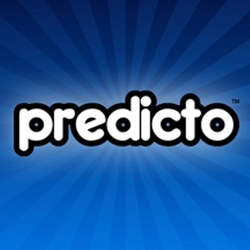 Jon and Kate Plus Eight
New York, NY (PRWEB) September 24, 2009
PredictoMobile™ (http://www.Predicto.com), the largest paid mobile community, is celebrating its 2-year anniversary by giving back to some celebrities who could use a lift. Lindsay Lohan, for instance, is one fallen star who seems to have traded Hollywood limelight for the non-stop flashbulbs of the paparazzi. Lohan, Jon Gosselin and Kevin Federline, all favorite gossip rag targets are getting an early Christmas present this year in the form of Predicto's anniversary baskets.
In the past 2 years, Predicto Mobile has revolutionized the way users interact with news by allowing members to weigh in with their predictions on the latest pop culture, sports and news headlines. To celebrate their anniversary, the service is sending gift baskets as a "thank you" to some of the most talked-about celebs in Predicto's online polls. Part thoughtful, part tongue-in-cheek, the gift baskets include personalized items such as:
Lindsay Lohan

"Get out of jail free" card
Sleeping bag (for staking out Sam)
John Frieda Color stay conditioner for her new sunny locks
A car service voucher
A DVD player for her straight to DVD video productions
"Ban human trafficking" shirt (she does have a charitable spot, after all)
Jon Gosselin of "Jon and Kate Plus Eight"

Rogaine
Speedo (so he can be "that guy" at the beach)
A little black book to keep track of all his new ladies
Not For Tourists Guide to match his new NYC zip code
An invitation to the Star magazine holiday party
Kevin Federline

Dr. Siegal's Cookie Diet book and weight loss plan
Thigh Master
Britney Spears' Greatest Hits Collection
A Photo of dancing shoes so that he "never forgets" these days
Dumbbell
Hint water for those hangovers
What began as a game between Eyal Yechezkell and some of his colleagues on a 2006 Jet Blue flight has since blossomed into Predicto.com, a prediction web site that capitalizes on America's obsession with current events. Officially launched in August 2007, the site has climbed its way to the top of the mobile space, second only to Twitter as a mobile content provider--and second to none in terms of premium mobile services, according to data from Nielsen Mobile. Every day tens of thousands of participants will answer questions through their mobile phone or on Predicto.com with the chance to win amazing prizes, from the latest portable music players to state of the art flat-screen HDTVs.
"Thousands of people gather around the water cooler, go online, blog and text message each other every day to discuss what's happening in American culture," says Eyal Yechezkell CEO of Predicto Mobile. "We've taken the conversation to the next level by giving anyone the chance to predict what will happen next. And they get rewarded if they're right."
In 2009, Predicto unveiled Predicto TV, a new online show that brings the prediction experience to life by asking notable personalities what they think about the hottest topics that have everyone talking in the Predicto Mobile community. Predicto TV has recently interviewed celebrities such as Bill Hader, Kim Kardashian, Lance Bass and Mariska Hargitay and has been a fixture at red carpet events all over New York City this summer, including the 75th anniversary of the Apollo Theatre, the American Women in Radio & Television Gracie Awards Gala and the NBA Draft.
About Predicto
Predicto Mobile (http://www.predicto.com ) has established itself as one of the most sought after text message services providing live feeds and information for people and the media to discover what the country really thinks about current issues and pop culture. Predicto is a privately owned company headquartered in NYC. Follow the company's updates on the Predicto Twitter page and see its latest videos at Predicto TV.
###