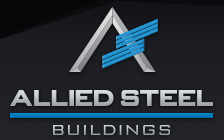 I can't find a reason not to go with an Allied prefab building
Fort Lauderdale, Fl (PRWEB) April 02, 2013
AlliedBuildings.com is a leading supplier of prefabricated structures in and outside of the country. Though based in the United States, the Allied company has a distribution base locations in more than 36 countries around the world. AlliedBuildings.com's expertise lies in engineering, designing, and fabricating aesthetically pleasing, functional buildings that also adhere to local building codes. The Allied team is not only passionate about supplying these exceptional structures, they are also eager to help the public learn about the benefits of owning buildings made of metal materials.
Their business and work ethic that comes second to none. This is because they know what they are doing, they do it well, and they always prioritize their customers. All of this is evident in their website's testimonies page where AlliedBuildings.com humbly features just a fraction of the projects they have spearheaded.
To help highlight some of those testimonies as well as their excellently constructed prefabricated structures, the Allied team created a short but informative video. This video was comprised of clips from satisfied customers from over the years as well as informative commentary from AlliedBuildings.com engineers. The result was a fun and insightful video that helps the public see why prefabricated buildings are advantageous.
One viewer commented on the video with the following statement:
"I was really on the fence about whether or not I should opt for one of their prefabricated structures or not. I had heard good things about them from other owners but I did not know if they would make for a good residential building. In short, I had my doubts but this video really helped me learn more about why these buildings are beneficial and now that I know the many ways that these buildings help save money and provide protection, I can't find a reason not to go with an Allied prefab building. I'm excited about being an Allied customer and I'd happily make a testimonial for my new building!"
To learn more about what makes Allied Buildingssome of the best metal buildings, visit AlliedBuildings.com or call (877) 997-8335.