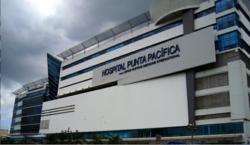 Couples deserve first-rate In-Vitro Fertilization options at an affordable price!
Long Island, NY (PRWEB) November 29, 2012
There's a wide array of pricing models for varying types of In-Vitro fertilization services that are provided across the country. "Couples who may be quietly suffering from heartache as a result of difficult conception issues are often slammed with another blow: the overwhelming cost of the fertilization procedure," states Cathy M. Nenninger, Chief Executive Officer for WISE Surgical Solutions LLC. After watching close friends go through their own heartache and financial drain of In-Vitro along with having lost a few children of her own to miscarriage, Ms. Nenninger understands the heartache that couples suffer.
"As part of the World Institute of Surgical Excellence (WISE) and the Physicians specializing in In-Vitro, the package we offer through the Joint Commission International (JCI) accredited Punta Pacifica Hospital affiliated with Johns Hopkins International is the lowest cost with the highest caliber of service that I have personally reviewed," she continues, "and it is complemented by the couple's 7-10 day stay at the luxurious Trump Hotel." The basic package (using one's own eggs) which includes endometrial lining preparation, ultrasound monitoring, blood tests, medications, IVF lab procedures and embryo transfer runs around $5,500. When compared to a competitor's package offered at $11,800 and the U.S. average cost of typical IVF of $18,574* and inclusive of a generous travel allowance of $3,000, the total package cost of $8,500 provides quality care with significant savings.
Surrogate, donor egg and donor sperm programs are also available for couples. Couples can call the patient service line at (631) 942-6040 to discuss their options or request more information at http://www.IVFforLess.com. Financing is also available for qualified individuals.
*Source: winfertility.com/pages/what-it-costs/cost-comparison