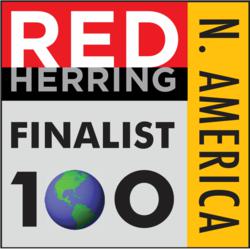 "Our self-learning application analysis software has been getting rave reviews from analysts, customers and industry luminaries," explains Mark Jaffe, Prelert CEO.
Boston, MA (PRWEB) May 19, 2011
Prelert (http://www.prelert.com), the leading provider of self-learning, application problem analysis solutions today announced it has been selected as a Finalist for Red Herring's Top 100 North America award.
"Our self-learning IT analytics software has been getting rave reviews from analysts, customers and industry luminaries. This recognition from Red Herring comes only a month after being named a 'Cool Vendor by Gartner,'" explains Mark Jaffe, Prelert CEO. "We are pleased to be selected as a finalist by Red Herring for our accomplishments and innovation in transforming IT management with advanced analytics. We are also gaining customers quickly as they discover our ability to reduce the cost and pain associated with problems in performance critical applications."
Finalists for the 2011 edition of the Red Herring 100 North America award are selected based upon their technological innovation, management strength, market size, investor record, customer acquisition, and financial health. During the several months leading up to the announcement, hundreds of companies in the telecommunications, security, Web 2.0, software, hardware, biotech, mobile and other industries completed their submissions to qualify for the award.
"We had a very difficult time narrowing the pool and selecting the finalists," said Alex Vieux, publisher and CEO of Red Herring. "Prelert shows great promise and therefore deserves to be among the Finalists. Now we're faced with the difficult task of selecting the Top 100 winners of Red Herring North America. We know that the 2011 crop will grow into some amazing companies that are sure to make an impact."
About Prelert
Prelert reduces the cost, frequency and duration of application problems by 90%. Our software is unique in applying recent advances in artificial intelligence to baseline and detect anomalous behaviors using a customer's existing log, event, usage, performance and business data.
This is important because the traditional approach to IT management, which depends on expert human knowledge in the form of rules and severity thresholds, has proven un-scalable in today's complex IT environments.
Prelert customers benefit from self-learning IT analytics that proactively, without rules and thresholds, identify and provide the root cause narrative behind critical application problems before users are impacted.
# # #