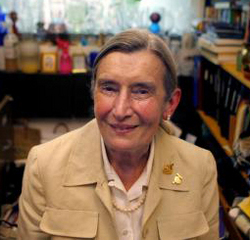 Chicago (PRWEB) January 14, 2009
Registration is now open for La Rabida Children's Hospital's 13th Annual Perspectives in Care Symposium: Health and Developmental Outcomes of Children Born Prematurely, on April 3, 2009 in Chicago.
The day long event features keynote speaker and author Heidelise Als, Ph.D., Director of Neurobehavioral Infant and Child Studies, Children's Hospital, Boston.
La Rabida Children's Hospital, a speciality hospital that offers programs and services for children with chronic illness, developmental disabilities and/or history of trauma, hosts a yearly conference that brings together health and education professionals to increase understanding about pediatric health issues. Its Premier Kids program is an award winning Medical Home that offers comprehensive care for medically complex children from infancy to five years of age.
The subject of premature birth is timely, as an increasing number of older women are having at-risk babies. Symposium organizer Lauren Krause explains, "There are more multiple births, and doctors are able to save tiny newborns who would not have made it as recently as five to 10 years ago. Premature babies are at greater risk than others for attention deficit disorder, lower I.Q. and the need for special education. By educating healthcare and education professionals, we can try to give these kids the very best we know how to do, starting at the earliest possible time."
Als, who has received more than 15 research grant awards and written more than 60 articles and chapters, hypothesizes that overwhelming early environmental sensory experiences may alter neuro pathway development.
The Harvard associate professor is one of 14 presenters, including pediatricians, occupational therapists, social workers, psychologists and educators who will present across three educational tracks - Premature
Birth and the First Year; the Adjusted Age Years (Birth to Two); and Toddlerhood and Beyond.
Target audience
An interdisciplinary team of child development professionals designed the conference for a target audience of:

Case managers
Program specialists
Developmental therapists
Psychologists
Educators
Service coordinators
Nursing professionals
Social emotional coordinators
Occupational therapists
Social workers
Pediatricians
Speech language pathologists
Physical therapists
Continuing education credits available
Continuing education credits for this symposium have been approved by:

The Illinois Nurses Association, an accredited approver by the American Nurses Credentialing Center's Commission on Accreditation, for 6.3 contact hours
The National Association of Social Workers - IL (NASW-IL), a licensed provider of continuing education for LSWs, LCSWs, LPCs and LPCs, LCPSs and LMFTs, for 6.5 CEUs
The College of Education at Northern Illinois University for up to 6 CPDUs for education and school nurses
The Illinois Early Intervention Training Program for 5 hours of Early Intervention Credentialing Credits in varied areas of approval
La Rabida Children's Hospital as continuing education sponsor for PTs and OTs, 6 hours of credit.
Penguin Project performance
The Penguin Project, a Peoria-based peer mentoring group that involves children with disabilities in creative theater, will provide lunch-hour entertainment.
Location, registration deadline and fees
The symposium will be held at the University of Chicago Gleacher Center, 450 N. City Front Plaza Drive, near the NBC Tower.
Early bird registration received before March 15 is $140; $160 after March 15. Discounts are available for students and NASW members.
For more information, call 773.256.5997 or visit http://www.larabida.org to download the registration kit or register online.
Medical media are welcome.
La Rabida Children's Hospital provides comprehensive care for children who are chronically ill with lifelong medical conditions, developmental disabilities and those who have been abused. Located on the shore of Lake Michigan at Jackson Park, La Rabida has served the children of Chicago for more than 110 years.
###