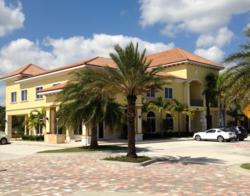 I have been fascinated by chiropractic and helping people with back injuries since my teen years. I am dedicated to using my skills to relieving back pain quickly and effectively.
St. Lucie, FL (PRWEB) October 16, 2012
Premier Wellness Centers in Port Saint Lucie, FL is having its grand opening of a new location on October 15. This comprehensive health facility is dedicated to helping patients achieve their wellness objectives by using holistic and preventative approaches. The practice looks to the various disciplines of chiropractic, physical therapy, and massage to help ease pain and treat disease. At Premier Wellness Centers, excellence is our standard.
The model of modern healthcare tends to focus on treating the diseases, but Premier Wellness Centers take a different approach. They believe that preventing disease and pain is just as important as treating disease states. In fact, wellness treatment should be conducted routinely to prevent disease from occurring.
One of the primary methods that Premier Wellness Centers uses to treat chronic back pain and other conditions is chiropractic. Although this discipline long focused on spinal manipulations and adjustments, it is often far more than that.
Practice leader Dr. Bill Jensen states, "I have been fascinated by chiropractic and helping people with back injuries since my teen years. I am dedicated to using my skills to relieving back pain quickly and effectively."
The practice focuses on the physical therapy aspects that define chiropractic, in addition to performing traditional adjustments. The center boasts chiropractic adjustment rooms, over 1000 feet of state of the art rehabilitation facilities, and on-site digital xrays.
Massage is another great treatment that is offered by Premier Wellness Centers to assist the patient in feeling their best. This technique can often relieve pain, reduce stress, and prevent more complex issues. For instance, the stress relieving techniques used in massage can help lower blood pressure. In addition, massage therapy can encourage blood flow to painful areas and help reduce pain. The center includes a spa-like setting and seven massage rooms for patient usage.
Since the practice sees a great deal of chronic back pain patients, they also offer interventional pain management procedures. The world of pain management is far more than simply taking medications, and Premier Wellness Centers is on the cutting edge of assisting patients in controlling their chronic pain. They offer injections of medications directly into painful areas to help control the discomfort that medications cannot address.
Premier Wellness Centers takes patients through a three step process in addressing their pain. The first visit is often referred to as the relief visit. This appointment addresses the painful situation that prompted the patient to seek treatment. It seeks to reduce acute pain and gets the patient back to performing the activities of daily living comfortably. Several appointments may be necessary to control pain.
The second step in the process is the corrective phase. This is when the team of caring professionals will study what caused the pain to begin with. For instance, patients who have chronic back pain may need corrective therapy to adjust posture or walking. In this phase, the root problem is investigated and treated. The center offers active rehabilitation and posture correction.
The final step of the process is the wellness visit. This allows the patient to be viewed as a whole and their various health problems can be addressed. As with the back patient, this step of the process will examine how well the patient is eating and address any exercise concerns. The wellness exam focuses on preventing pain and disease states in the future.
The Premier Wellness Centers in Port Saint Lucie, Florida, is committed to providing the very best in wellness care, chiropractic, and pain management. Port Saint Lucie is located between Orlando and Miami, and it is well known for its premier golf courses and emerging arts and entertainment community. In addition to golfing communities, residents enjoy waterfront properties, outdoor nature trails, and fine dining.
The practice at Premier Wellness Centers is staffed by a committed team of health professionals who can assist the patient in overcoming even the most stubborn back and chronic pain conditions.
Premier Wellness Centers
7043 S. US Highway 1
Port St. Lucie, FL. 34952
Phone 772-344-1222