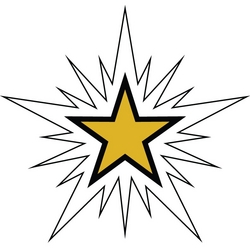 Our goal is to provide visitors an internet experience that allows them to interact, promote and network around the theme of sports.
Tampa, FL (PRWEB) June 10, 2010
Premier Players is a sports information company connecting people from around the world to sports around the world. The company is pleased to announce the launch of its new social media website and sports magazine. The site, http://www.PremierPlayers.com, is the result of 6 months of design and programming. Our goal is to provide our visitors with an internet experience that allows them to interact, promote, and network around the theme of sports.
The site allows visitors to create individual profiles indicating specific sports of interest and statistics for communications and specialized website content. Users will enjoy that their profiles will be securely saved for future visits and can be updated at any time by logging into their control panel. The Premier Players site features an up-to-date calendar of events where registrants can find out about local and global sports camps, races, and events.
The site also enables our online visitors and members an easy, instant, and secure way to register for programs, make donations, and purchase products from the online Premier Players Store. Book-marking and social media tags are also embedded throughout the site so that visitors can share exclusive Premier Players news and information with others on sites like Facebook, MySpace, and Twitter. This presentation will allow registered users the ease and efficiency of rapidly getting to their resources, while simultaneously inviting millions of new users to learn more about the built environment as they can casually browse through profiles, articles, media, and archives.
PremierPlayers.com will also host Premier Players magazine in a digital format which can be accessed by registered users. The magazine will be available monthly to our users and subscribers alike, in both digital and print copies. Premier Players Magazine will feature exclusive editorials, interviews, columns, and reviews of today's and tomorrow's top athletes, sports professionals, musicians, actors, and products as they relate to all facets of sports culture and lifestyle. The inaugural issue of the magazine was published June 1, 2010, with immediate availability online. Printed copies will be distributed globally to all major cities and eventually internationally.
The main objective of both the Premier Players website and magazine are to not only to develop the most comprehensive and balanced sports media platform worldwide, but to ultimately raise awareness for our foundation. Premier Players Sports Foundation is a 501c(3) nonprofit company based in Tampa, FL. The foundation recognizes sports can be a game-changer in a child's life. It teaches team work, physical fitness, leadership, relationship building and self confidence. That's why the foundation's mission is to provide orphanages around the world with sports balls, apparel and league sponsorships to help their kids get into the games.
Premier Players has many additional features planned for the site such as sports games and personal websites for those who want to promote themselves for the next level. For more information regarding the website, magazine or foundation, please contact Carnell Moore at 813-833-3495.
# # #