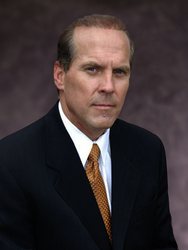 Mr. Ochinko brings a wealth of experience in incident prevention strategies, tactics and solutions
Seattle, WA (Vocus) September 11, 2008
Prepared Response, Inc., the leading provider of emergency preparedness solutions, announced today the appointment of Pete Ochinko as Vice President of Security and Risk Prevention Solutions. Ochinko will help Prepared Response's clients design, develop and deploy solutions to minimize facility risk and enhance security.
"Mr. Ochinko brings a wealth of experience in incident prevention strategies, tactics and solutions," said Jim Finnell, president and CEO of Prepared Response. "His expertise in developing effective prevention solutions will enhance Prepared Response's emergency preparedness and crisis management offerings for campus and critical infrastructure customers."
Ochinko retired from the United States Secret Service in 2002 after a 20-year career with the agency. His assignments included the White House, Baltimore Field Office, Miami Field Office, Counter Assault Team, Washington Field Office, Mobile, Alabama Field Office and West Palm Beach Resident Agency. His duties included developing comprehensive security plans for Presidential, Vice Presidential and Foreign Dignitary visits both domestically and around the world.
Upon retirement, Ochinko accepted a position as Corporate Director of Security and Emergency Preparedness for Memorial Healthcare Systems which consisted of six hospitals, over 30 total facilities and 10,000 employees in the Miami, FL area. While at Memorial, he implemented what is recognized as one of the most comprehensive security/emergency preparedness plans in the hospital industry. His work at Memorial resulted in being awarded the 2004 Lindberg Bell Award given by the International Association of Hospital Safety and Security for excellence in the field. Prior to joining Prepared Response, Ochinko was President of a security consulting firm located in Ft. Lauderdale, Florida.
About Prepared Response, Inc.
Prepared Response Inc. develops emergency preparedness solutions that enable police, fire, and other emergency responders to save lives and mitigate property damage. The company's flagship product, Rapid Responder®, runs on laptop computers and allows first responders to instantly access to secure, critical facility information including tactical, site and floor plans, aerial and 360 degree imagery, interior and exterior photos, staging areas, hazardous materials locations, utility shut-offs, and evacuation routes for virtually any facility. Rapid Responder is endorsed by the National Sheriffs' Association and is certified as a "Qualified Anti-Terrorism Technology" through the U.S. Department of Homeland Security's SAFETY Act program. The Rapid Responder system protects more than 12,700 facilities and is currently deployed in educational facilities, public buildings, critical infrastructure, and private facilities across the U.S.
The privately held company, headquartered in Seattle, Washington, was formed in September 2000. Additional information can be found at http://www.preparedresponse.com or by calling 1-800-705-1856.
Contact:
Prepared Response, Inc.
Gary Sabol
Public Relations Manager
206-223-5544
gsabol @ preparedresponse.com
# # #