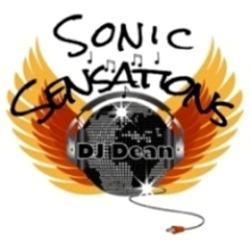 From DJing, to handling all of the sound, to actually organizing events, we offer a comprehensive set of services
(PRWEB) March 04, 2015
Sonic Sensations (http://www.SonicSensations.ca), Barrie and the Greater Toronto Area's leading wedding and special event disc jockey and staging and event co-ordinator, is announcing that it is ready and capable to plan outdoor events for the spring season.
"Who doesn't want to forget about last month?" says Dean John "DJ Dean" McMuldroch, owner of Sonic Sensations. "After all, this February was said to be the coldest winter on record in Toronto. But spring is right around the corner, so it's time to start thinking about getting outdoors and celebrating any way possible." (Source: Martins, D., "Was This Past February the Coldest on Record in Toronto?" The Weather Network web site, March 1, 2015; http://www.theweathernetwork.com/news/articles/was-this-past-february-the-coldest-on-record-in-toronto/46381/.)
DJ Dean explains that while Sonic Sensations has just ended its early bird discounts, there are still a lot of opportunities and incentives for people to keep booking.
"For instance, we know how to handle sound outdoors, which is not the easiest thing to set up if someone doesn't know what they're doing," he adds. "We've been planning events in Barrie and the GTA for years now, so we know everything there is to know about optimizing sound and creating a fun outdoor event."
DJ Dean notes that DJing outdoors is much more entertaining and that after a colder than normal winter, GTA residents should strongly consider hosting or throwing as many outdoor events as possible.
"We only get a few months of warm weather a year, so once spring hits near the end of this month, get outside and enjoy the sun," he observes. "Outdoor events can be held at several locations, including beaches or parks, where Sonic Sensation can set up tents in addition to handling all of the sound and DJ services."
"We do a lot more for our clients then they think," DJ Dean concludes. "From DJing, to handling all of the sound, to actually organizing events, we offer a comprehensive set of services."
To book Sonic Sensations for an outdoor spring event or to learn more about its services, visit http://www.SonicSensations.ca.