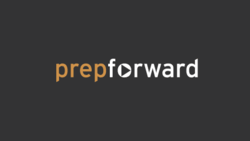 Quincy, MA (PRWEB) July 11, 2012
PrepForward, a leader in teacher preparation, offers continuing education support for Illinois educators with self-paced, online courses. Even after attaining their initial certification, existing teachers must maintain high standards in their own grasp of the fundamentals. The Illinois State Board of Education has approved PrepForward courses to provide continuing professional development units (CPDU) for current educators wanting to review skills, apply for promotion, prepare for evaluations, move from initial to standard certification, or renew a teaching certificate.
The innovative and effective ICTSprep solutions from PrepForward allow educators to achieve continuing education credits while also ensuring they have the confidence to succeed in the classroom. Existing teachers can use these online materials to supplement other professional development, identify potential weaknesses, and enhance knowledge of core concepts in the areas of reading, writing, language arts, and mathematics.
The self-paced programs are ideal for supporting teachers with varied backgrounds and busy schedules, especially as teachers lack the time to pursue advanced degrees or follow other options for renewing Illinois teaching credentials. The courses feature targeted lessons, interactive exercises, detailed explanations, rich diagnostic data, and expert instructor support.
Illinois teachers can now join thousands of prospective and existing educators who are using PrepForward solutions to strengthen their fundamentals and teach with confidence. To find out more about these solutions to improve teacher effectiveness or for additional information on how ICTSprep courses can help the teachers in your district or institution, contact Mary Stephens or visit http://www.ictsprep.com.
About PrepForward
PrepForward is a leader in content review for teachers, offering effective, flexible study programs via an online, self-paced platform. PrepForward's innovative, interactive solutions are designed to strengthen teacher proficiency in the core concepts of math, reading, language arts, and writing. They are used by prospective teachers preparing for certification and existing teachers seeking professional development, and include ICTSprep courses, which help Illinois educators gain a deep understanding of the concepts they need to teach with confidence. The PrepForward team consists of seasoned experts in instructional design, teaching, and curriculum development from MIT, Harvard, and other leading universities. To learn more about PrepForward, please visit http://www.prepforward.com.