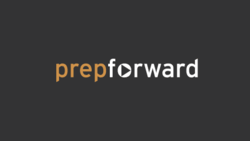 Quincy, MA (PRWEB) April 24, 2013
April is Autism Awareness Month, an excellent time for educators to learn more about providing effective inclusive education for students with disabilities. Additionally, the Learning Disabilities Movement, which turns 50 this year, has drawn attention to the challenges students with disabilities face in school, as well as the challenges teachers face while helping these students succeed. PrepForward is offering a self-paced, online course to provide comprehensive preparation for teachers to run a strong inclusive classroom to help students with disabilities in mainstream programs. Many diagnoses can affect a student's ability to engage with and master core subject material, including:

Autism
Learning Disabilities
ADD/ADHD
Hearing Impairments
Speech & Language Disorders
Vision Impairments
Emotional & Behavioral Disorders
Intellectual Disabilities
Physical & Health Disorders
PrepForward aims to assist current and future elementary school teachers in preparing to lead inclusive classrooms. Starting in the summer of 2013, PrepForward will offer a special inclusion course to help teachers assist students with disabilities succeed in learning essential material. For each disability, the course includes approaches for lesson planning, effective teaching, classroom management, assessment, strategies for outside the classroom, and assistive technology tools. Course participants will have access to targeted lessons, practice questions, detailed explanations, diagnostic reports, and quizzes. In addition, course participants can email the instructor throughout the duration of the course for further assistance in understanding the material. After taking this course, prospective and existing educators will be confident in their ability to effectively teach all students in an inclusive classroom.
As experts on teacher certification and continuing education for teachers, PrepForward provides both core content review and professional development to educators. This inclusion course extends PrepForward's self-paced, online offerings used by thousands of teachers to maintain high standards throughout their career.
About PrepForward
PrepForward is a leader in content review for current and future teachers, offering effective, flexible study programs via an online, self-paced platform. PrepForward's classes are designed to help K-12 instructors stay sharp at every stage of their teaching careers. Our courses help educators gain a deep understanding of the concepts they need to teach with confidence. Our team consists of seasoned experts in instructional design, teaching, and curriculum development from MIT, Harvard, and other leading universities. To learn more about PrepForward and its solutions for teachers, go to http://www.prepforward.com.