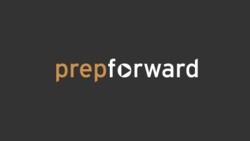 Quincy, MA (PRWEB) September 19, 2012
In response to recent state legislatures' passing of tougher certification standards and with increased emphasis on teacher evaluations, PrepForward has established a new scholarship to help current and future educators prepare for their teaching career. Scholarship recipients are chosen based upon need and personal commitment to education, and the first round of award recipients has been chosen.
Each recipient has faced significant challenges to completing their education, and shows a passionate commitment to helping others learn. Phillip Smith's path to a BA was a 20-year journey; he is now studying for a Masters of Education at Boston's Northeastern University. A 40-year-old African American, Mr. Smith is passionate about empowering inner-city youth to accomplish their dreams. Felicia Tripp is pursuing a Bachelors degree at Chicago's National Louis University. As a single mom of three teenagers, she was motivated by a desire to show her own children that it is never too late to get an education. Her ambition is to teach 4th grade math and science.
"We are honored to support such wonderful individuals along their path to becoming teachers. Our courses will help Felicia and Phillip gain the skills and confidence they need to succeed in the classroom," said Mary Stephens, Founder of PrepForward.
A new scholarship cycle begins at the start of each semester; the next round of scholarship winners will be announced in January. All award recipients receive free access to the reading, writing, language arts, or math PrepForward courses of their choice, to help them prepare for teaching. Applicants may be at any stage in their teaching career, including teacher candidates preparing for state certification exams and current teachers who are seeking professional development.
About PrepForward
PrepForward is a leader in content review for current and future teachers, offering effective, flexible study programs via an online, self-paced platform. PrepForward's classes are designed to help K-12 instructors stay sharp at every stage of their teaching careers. Our courses help educators gain a deep understanding of the concepts they need to teach with confidence. Our team consists of seasoned experts in instructional design, teaching, and curriculum development from MIT, Harvard, and other leading universities. To learn more about PrepForward and its solutions for teachers, go to http://www.prepforward.com.