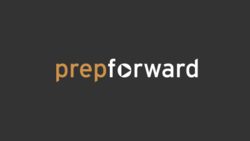 Quincy, MA (PRWEB) May 14, 2013
PrepForward, an industry leader in online teacher preparation courses, is providing scholarships for their innovative teacher preparation and continuing education courses to two additional winners. Zheng (DeeDee) Ding and Brenda Preston will receive free access to any of PrepForward's math, reading, language arts, or writing courses to help them gain the skills and confidence necessary to succeed in the classroom.
DeeDee Ding has always dreamed of being a teacher. After being raised in China, she taught herself English and obtained college degrees. She wants to integrate Chinese and English teaching styles and inspire a joy of learning. Her ambition is to teach Elementary Math or Chinese.
Thirty-nine year old Brenda Preston has a son with Asperger's Syndrome, which has motivated her to work as a general education teacher with inclusion experience or as a special education teacher for elementary students. Brenda is making a career change from Graphic Design and Project Management to her newly discovered passion for teaching. Brenda credits her husband and three children for providing her the support she needs to meet her goals. She plans to use the PrepForward programs to help her pass her MTEL certification exams before entering a MA graduate program in education.
"We are honored to support such inspiring individuals along their path to becoming teachers. Our courses will help DeeDee and Brenda ensure they have strong fundamentals and pass their state licensing exams," said Mary Stephens, Founder of PrepForward. The self-paced, online courses feature targeted lessons, interactive exercises, full-length simulations, detailed explanations, rich diagnostic data, and expert instructor support. Please see the website for more details on the PrepForward scholarship program.
About PrepForward
PrepForward is a leader in content review for current and future teachers, offering effective, flexible study programs via an online, self-paced platform. PrepForward's courses are designed to help K-12 instructors stay sharp at every stage of their teaching careers. We help educators gain a deep understanding of the concepts they need to teach with confidence. Our team consists of seasoned experts in instructional design, teaching, and curriculum development from MIT, Harvard, and other leading universities. To learn more about PrepForward and its solutions for teachers, go to http://www.prepforward.com.