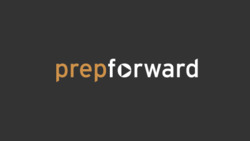 Quincy, MA (PRWEB) August 31, 2012
Education standards are currently being evaluated across the U.S.; teacher preparation and effectiveness was one of the "Top 12" for the National Conference of State Legislatures in 2012. Massachusetts, Florida, and Illinois have all implemented changes to their certification standards; other states such as New York and Michigan are modifying re-certification standards, testing formats, and test content. Across the country, the argument seems to be: a classroom is only as strong as the leader at the front. If students must demonstrate their content mastery via exam performance, shouldn't teachers be required to do the same? To address these issues, PrepForward expands teacher support programs nationwide.
Critics of the new policies argue that core content exams alone cannot demonstrate an individual's ability as an instructor. However, just because certification exams are not the only determining factor of a teacher's success, this is not a reason that they should not be used. An individual cannot effectively teach a subject before they have mastered it personally.
In addition, critics of the tougher standards feel that the test structures often place minorities at a disadvantage and will result in teacher shortages. However, this should be a call to action to put more effort into preparing all teachers, to ensure each one is an effective leader in the classroom.
Some teacher candidates feel caught in the middle, as they want to make the best possible contribution to student success, yet they fear that their own training may have left them underprepared in certain subjects. To help all educators meet their goals of being effective in the classroom, PrepForward has developed core content training programs to help prospective teachers gain a deep understanding of fundamentals.
PrepForward offers self-paced, online review courses for all key content areas. These programs feature targeted lessons, interactive exercises, full-length simulations, detailed explanations, rich diagnostic data, and expert instructor support.
About PrepForward
PrepForward is a leader in content review for current and future teachers, offering effective, flexible study programs via an online, self-paced platform. PrepForward's classes are designed to help K-12 instructors stay sharp at every stage of their teaching careers. Our courses help educators gain a deep understanding of the concepts they need to teach with confidence. Our team consists of seasoned experts in instructional design, teaching, and curriculum development from MIT, Harvard, and other leading universities. To learn more about PrepForward and its solutions for teachers, go to http://www.prepforward.com.