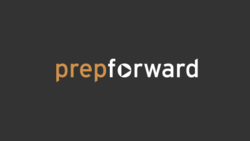 Quincy, MA (PRWEB) September 28, 2012
To meet the demands of tougher licensure standards enacted by many states and to ensure that educators are prepared for teacher evaluations, PrepForward has launched a series of informational webinars for education providers and teachers who want to learn more about certification preparation and professional development
PrepForward partners with higher education institutions, alternative teacher certification programs and K-12 school districts in preparing teachers. This series of webinars will cover the best practices gained from these partnerships and institutions can leverage this knowledge to help their own educators.
Currently, two sessions have been scheduled that will be ideal for those across the US, including Mastering Teacher Certification Preparation (Oct. 17, 4pm EST) and Maximizing Teacher Professional Development (Oct. 23, 4pm EST). Illinois-based educators may take advantage of two sessions specifically for their state: IL - Improving Teacher Performance on the ICTS Exams (Oct. 11, 3pm CST) and IL - ICTS Test of Academic Proficiency Math Review (Oct. 30, 3pm CST). For Massachusetts educators, a special session is planned: MA - Improving Teacher Performance on the MTELs (Oct. 9, 4pm EST). All webinars will be recorded and posted at prepforward.com for educators with busy schedules.
As a provider of self-paced, online courses to help teachers at all stages of their careers, PrepForward has become a leader in teacher preparation. PrepForward courses ensure mastery of core content areas of math, reading, writing, and language arts. For teachers to be successful on licensure exams and on evaluations, they must have a strong grasp of fundamentals. The purpose of these webinars is to help ensure this deep understanding of concepts with strategies and insight on how to best prepare prospective and existing teachers.
Participation in these webinars is free, and anyone interested may register at: http://www.prepforward.com/webinarlist.
About PrepForward
PrepForward is a leader in content review for current and future teachers, offering effective, flexible study programs via an online, self-paced platform. PrepForward's classes are designed to help K-12 instructors stay sharp at every stage of their teaching careers. Our courses help educators gain a deep understanding of the concepts they need to teach with confidence. Our team consists of seasoned experts in instructional design, teaching, and curriculum development from MIT, Harvard, and other leading universities. To learn more about PrepForward and its solutions for teachers, go to http://www.prepforward.com.