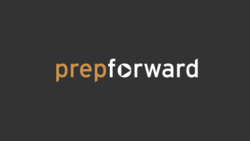 Quincy, MA (PRWEB) October 11, 2012
The Massachusetts Department of Education has approved PrepForward courses as a method of accruing professional development points (PDPs) for current educators wanting to renew their educator license. All Massachusetts instructors must engage in professional development activities to maintain their teaching certification. To satisfy the state continuing education requirements and refresh their knowledge of core subjects, teachers can take advantage of self-paced, online courses from PrepForward.
After the initial process, existing teachers must maintain high standards in their own grasp of the fundamentals. Balancing heavy classroom responsibilities with personal and family obligations leaves many teachers feeling anxious about the time demands of this requirement. PrepForward, a leader in teacher preparation, offers continuing education support to teachers through self-paced, online courses.
These self-paced programs are ideal for teachers with varied backgrounds, and are especially helpful to those who lack the time to pursue advanced degrees or follow other options for enhancing their professional profiles. The innovative and effective MTELprep solutions from PrepForward allow educators to achieve continuing education credits while also ensuring they have the confidence to succeed in the classroom. "We are proud to support Massachusetts teachers with our online courses. It is an added bonus that they can achieve professional development credit at the same time as strengthening their core skills," says Mary Stephens, Founder of PrepForward.
Courses feature targeted lessons, interactive exercises, detailed explanations, rich diagnostic data, and expert instructor support. Existing teachers can use these online materials to supplement other professional development, identify potential weaknesses, and enhance knowledge of core concepts in the areas of reading, writing, language arts, and mathematics.
PrepForward courses are being used at institutions across Massachusetts, including Boston Public Schools, Boston Teacher Residency Program, Wheaton College, Westfield State, and UMass Boston. Thousands of prospective educators have used PrepForward solutions to strengthen their fundamentals and teach with confidence. To find out more about these solutions to improve teacher effectiveness or for additional information on how MTELprep courses can help the teachers in your district or institution, contact Mary Stephens or visit http://www.prepforward.com.
About PrepForward
PrepForward is a leader in content review for current and future teachers, offering effective, flexible study programs via an online, self-paced platform. PrepForward's innovative, interactive solutions are designed to help K-12 instructors stay sharp at every stage of their teaching careers. MTELprep courses help Massachusetts educators gain a deep understanding of the concepts they need to teach with confidence. Our team consists of seasoned experts in instructional design, teaching, and curriculum development from MIT, Harvard, and other leading universities. To learn more about PrepForward and its solutions for teachers, go to http://www.prepforward.com.