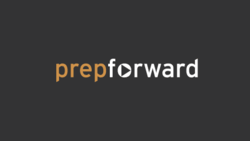 Quincy, MA (PRWEB) July 31, 2012
To assist Illinois and Massachusetts in their efforts both to diversify the educator workforce and raise the standards for teacher performance, PrepForward, a leader in teacher preparation, is announcing a new scholarship program. Each semester, PrepForward will grant 5 deserving, committed adults a scholarship to take any reading, writing, language arts, or math PrepForward online course for free. The goal is to help aspiring educators pass their ICTS and MTEL state licensing exams on their first try and begin teaching with confidence.
There is a need for a larger body of teachers from low-income communities to serve in the primary and secondary educational system. State programs are working to help state residents earn education degrees, with the intention of placing them at schools in their local area. A recent report by the Center for American Progress indicates that Illinois schools have the nation's third-largest gap between the racial backgrounds of teachers and students. A 2010 Harvard Kennedy School study in Massachusetts, highlighted a similar disparity. In Illinois 11% of teachers are non-white, compared with 46% of students. In Massachusetts, it was noted that 7% of teachers were non-white, compared with 30% of students.
More effort is needed to support financially disadvantaged candidates who want to become certified teachers. "Certification exams can prove to be a stumbling block for many candidates. In particular, they can be challenging for non-traditional students, who must balance family and work with higher educational goals," said Mary Stephens, President of PrepForward. "We are committed to helping create an effective, educated, diverse teacher workforce. "
Education candidates interested in being considered for a scholarship should visit http://www.prepforward.com/scholarship and complete the short application form. Each semester 5 applicants will be selected to receive a scholarship for as many PrepForward courses as they need to prepare for teaching. These self-paced, online courses feature targeted lessons, interactive exercises, full-length simulations, detailed explanations, rich diagnostic data, and expert instructor support. Please see the website for more details on the PrepForward scholarship program.
About PrepForward
PrepForward is a leader in content review for current and future teachers, offering effective, flexible study programs via an online, self-paced platform. PrepForward's classes are designed to help K-12 instructors stay sharp at every stage of their teaching careers. MTELprep and ICTSprep courses help educators gain a deep understanding of the concepts they need to teach with confidence. Our team consists of seasoned experts in instructional design, teaching, and curriculum development from MIT, Harvard, and other leading universities. To learn more about PrepForward and its solutions for teachers, go to http://www.prepforward.com.