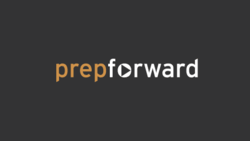 Quincy, MA (PRWEB) June 26, 2013
The National Council of Teacher Quality (NCTQ) has released a new controversial report stating that teachers are not being adequately prepared to meet the needs of their future students. The study criticizes programs across the country for their lack of rigor in admission standards and their inability to effectively train teachers for the classroom. Despite issues with the study, teacher preparation programs should use this wakeup call to revamp their programs. PrepForward, a leader in teacher preparation, supports these programs in ensuring aspiring teachers master core content and skills so they can maintain high standards throughout their career.
The Teacher Prep Review was released in June 2013 by the NCTQ, a non-profit, non-partisan research and policy group committed to restructuring the teaching profession and the report is to be published by U.S. News and World Report. The methodology and validity of the study is being questioned as many institutions refused to cooperate with the NCTQ and the study did not look at important factors, such as how teachers performed after graduation from the programs. On the other hand, even if it is not the best report, it still provides valuable insight into shortcomings that should be acknowledged and addressed by these programs.
The study found that on their four star rating system of the effectiveness of programs, "less than 10% of rated programs received three or more stars." Furthermore, it indicated dismal training in certain areas, such as only 11 percent of elementary programs "are providing adequate content preparation for teachers in the subjects they will teach."
As universities across the country are defending their teacher preparation programs, PrepForward continues to offer support to help fill in any gaps that were identified. PrepForward offers self-paced, online review courses for math, reading, writing, language arts, and effectively teaching all students in inclusive classrooms. These courses feature targeted lessons, interactive exercises, detailed explanations, rich diagnostic data, and expert instructor support. For more information on how PrepForward can help your institution strengthen its teacher preparation program, contact Mary Stephens or visit our website.
About PrepForward
PrepForward is a leader in content review for current and future teachers, offering effective, flexible study programs via an online, self-paced platform. PrepForward's courses are designed to help K-12 instructors stay sharp at every stage of their teaching careers. We help educators gain a deep understanding of the concepts they need to teach with confidence. Our team consists of seasoned experts in instructional design, teaching, and curriculum development from MIT, Harvard, and other leading universities. To learn more about PrepForward and its solutions for teachers, go to http://www.prepforward.com.