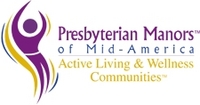 I wouldn't be here if it wasn't!
Wichita, Kan. (Vocus) September 15, 2008
Ranging in age from 99 to 108 years old, 44 residents of Presbyterian Manors of Mid-America locations will be honored as part of National Centenarians Day on Friday, Sept. 19. This annual occasion marks their first 100 years and celebrates all the experience and adventure in their lives.
Of the estimated 305 million people living in the United States, about 95,000 of them are centenarians, people who have lived at least 100 years. Statistics show that about one in 10,000 Americans will live to be 100, and of these, 85 percent will be female.
There is much to recognize and celebrate in their 100 years. For instance, centenarians have watched the cost of stamps go from just 2 cents to 42 cents. The average price of a car has gone from $500 to $30,183, while the average price of a new home has gone from $4,500 to $267,300. The personal stories they tell are even more significant. Thomas McGinness, who turns 100 in June 2009, was taken prisoner in Belgium during World War II. Former teacher Helen Trotter used a computer for the first time this past July, just four months shy of her 100th birthday. This generation of centenarians in particular has experiences and memories that most can only read about.
According to an informal poll of Presbyterian Manor centenarians, most remember their first car being a Ford Model T or Model A. Firmin Esslinger even watched his 1929 Model A being built at the factory. When asked about the economy, the majority of Manor centenarians, having lived through the Great Depression, agree that staying away from credit cards and unnecessary financing are the tickets to financial longevity. But, when times get tough, Irene Finson quotes the old saying, "Pull up your britches and hang on!"
"Our centenarians bring a total of nearly 4,400 years of wisdom and experience to Presbyterian Manors," says Bill Ward, president and CEO of Presbyterian Manors of Mid-America. "Their stories are fascinating, their advice timeless and their experience unrivaled. We look forward to their celebrating their centenarian status with the same vigor and zest that brought them through their first 100 years."
Presbyterian Manors of Mid-America has 17 locations across Kansas and Missouri, including the 13 manors that are home to the 44 centenarians. The most important aspect of life at the manor for Opal Osborne, born June 27, 1907, is that she "is living a stress-free lifestyle." Each manor features a full range of care options and a variety of activities that allow residents to be as happy, healthy, active and independent as they want to be. Activities that keep residents young include day trips, games, Nintendo Wii tournaments and other group activities.
"The Presbyterian Manor has been a great help," quips centenarian Helen Small, born Jan. 27, 1907. "I wouldn't be here if it wasn't!"
What is the secret to living a long life? Centenarian Opal Snider says it's as simple as "Faith in God, work and a good breakfast." Firmin Esslinger's beliefs about longevity vary slightly, as he thinks staying away from smoking and drinking are key, but says "the occasional beer a day won't hurt!"
About Presbyterian Manors
For nearly 60 years, Presbyterian Manors (http://www.presbyterianmanors.org) of Mid-America has set high standards for quality retirement living. With 17 locations in Kansas and Missouri, it is one of the larger not-for-profit continuing care retirement community organizations. Presbyterian manors and villages are more than simply retirement communities. They are designed to meet the physical, spiritual, social and psychological needs of their residents with quality independent living, assisted living and health care options. A number of locations also have designated memory care centers for residents with Alzheimer's disease and other forms of dementia.
Contact:
Sean Amore
Associated
316-683-4691
sean @ unexpectedagency.com
# # #