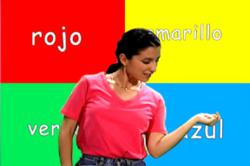 There are various types of Spanish resources available, but most don't develop all four essential skills. We created this video to help parents and teachers know what to look for in evaluating Spanish resources and programs."
Albuquerque, NM (PRWEB) June 09, 2011
Progressive Language Inc., the creators of the Spanish Champs preschool Spanish curriculum, released a free online video to train teachers and parents on how to successfully teach young children Spanish. The video discusses four essential skills children need in order to learn a second language and six teaching principles vital to a successful preschool Spanish or kindergarten Spanish program. "There are various types of Spanish resources available, but most don't develop all four essential skills. We created this video to help parents and teachers know what to look for in evaluating Spanish resources and programs," said Tim Keller, the President of Progressive Language.
The video can be found at the Spanish Champs website.
How to Teach Preschool Spanish
If you have good Spanish resources but don't employ them in the right way your Spanish program won't be effective. For example, one of the six teaching principles in the video is "One Size Does Not Fit All". Children have different learning intelligences so it is crucial that your Spanish program has a proper mix of resources that tap into different learning styles such as musical, kinesthetic, visual, interpersonal and spatial.
Learning a second language has many cognitive and social benefits for children; however, most parents and preschool teachers don't know the basics of how to teach a language. "Teaching Spanish is actually fun and easy if you have the right resources and you know how to use them," said Keller.
Schools or parents interested in teaching preschool Spanish or kindergarten Spanish can learn more by visiting http://www.SpanishChamps.com.
# # #