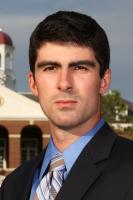 It's really a case of caveat emptor.
Round Rock, TX (PRWEB) July 25, 2012
Eyeglass People, a leading provider of prescription replacement eyeglass lenses, today relaunched its website with valuable information that dispels many myths the public has about vision, comfort and ocular health.
"One of the top public misconceptions has to do with ready-made, over-the-counter reading glasses," said Nick Sapia, General Manager of Eyeglass People.
"Many people wonder why they need prescription eyeglasses at all. After all, cheap reading glasses are available at drugstores and supermarkets. But it's really a case of caveat emptor: let the buyer beware."
"You have to remember that ready-made reading glasses are a convenience device intended for occasional use only," said Sapia. "They were can never replace eye exams and high quality prescription glasses, fabricated by licensed opticians."
Eyeglass People does exactly that. It offers prescription lenses at 50% - 70% off what you'd pay at a national chain store or from your doctor. All the work is verified by Texas-licensed opticians and made in a state-of-the-art laboratory. Top quality material is used and rigorous quality standards are in place. All the work is fully guaranteed.
The family-run company began as an optical lab over 30 years ago and expanded into retail stores before launching its online business in 2004.
Customers can send in their existing glasses to have their prescription duplicated. Or they can send in a new prescription. Eyeglass People can work with new or existing frames.
Which brings to mind another misconception: you have to buy new frames when your prescription updated. Not so, says Sapia.
"We recently received a great thank you email from a customer we were able to help. His local shop refused to place new lenses in old frames without ridiculous charges. The customer suspected the shop wanted to sell him new frames. But we put new lenses in his old frames, something we do every day. It's just one of the many services we perform that saves our customers a ton of money."