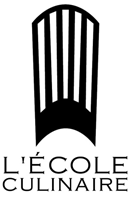 Cordova, TN (PRWEB) March 23, 2012
The next generation of Memphis chefs reopens the Presentation Room Restaurant at L'École Culinaire, 1245 N. Germantown Pkwy., for six weeks starting March 22, featuring a new lunch and dinner menu. The student chefs will also welcome to the kitchen renowned chef Eric Bailey to host a wine dinner on and April 25. The dinner with Chef Bailey will consist of Spanish tapas and begins at 6:30. The cost is $60 per person.
The Presentation Room Restaurant is the final phase of the L'École Culinaire culinary degree program. The Restaurant closes at the conclusion of each phase to allow the next students to transition and create new menus. Student chefs use the skills taught at L'École to run the restaurant as practical experience before entering the workforce. All gratuity and other donations go toward the L'École Culinaire student fund, which aids students in need.
Lunch reservations are available from 11 a.m. to 2 p.m., Monday through Thursday, and dinner reservations are available from 6:30 to 8:30 p.m., Tuesday and Thursday. Call 901-754-7115 to make a reservation. Visit http://www.lecole.edu/memphis/restaurant.asp for more information and extensive menus.
About L'École Culinaire
As part of Vatterott Educational Centers, Inc., L'École Culinaire offers culinary training for the career-minded chef. Students experience hands-on learning and instruction from professionals in the culinary industry. For more information, please visit http://www.lecole.edu.