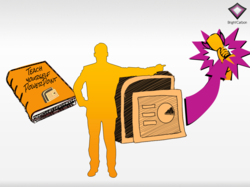 Washington DC (PRWEB) December 18, 2012
Presentation experts BrightCarbon have unveiled a schedule of dates for a US city tour in the New Year. BrightCarbon will bring its Presentation Skills training to four different US cities in January. The full scheduled is below:
Washington DC – January 10
Philadelphia, PA – January 11
Houston, TX – January 16
Atlanta, GA – January 18
The presentation skills course, along with BrightCarbon Advanced PowerPoint Training, has been run successfully throughout the year in the United Kingdom and was recently trialled in the US, where it was very well received.
Each course on the tour is open to the public and will teach delegates how to present effectively with hard skills that allow every presenter to improve. The course will cover how to:

Frame presentations in terms of the audience, and not your company
Tell stories and use anecdotes to overcome resistance
Refer forwards and back within a presentation to increase audience interest and understanding
Communicate value clearly and persuasively
Present benefits, and link these back to your value positioning
Present slides in a compelling and dynamic way.
Registration for the Presentation Skills Training is $550 per delegate.
About BrightCarbon
BrightCarbon helps sales and marketing teams hit their numbers, by creating visual sales presentations and B2B sales tools. BrightCarbon also supports learning and development teams with effective training material and dynamic content.
BrightCarbon helps companies to tell their stories elegantly and visually. With BrightCarbon:
Sales representatives stop wasting time creating their own collateral, and become more productive
Training is more effective, and easier to deliver
Presentations become visual and more effective
BrightCarbon also offers a complete presentation outsourcing helpdesk service for companies without a dedicated presentation department.
BrightCarbon has offices in the UK, Germany, and Singapore.