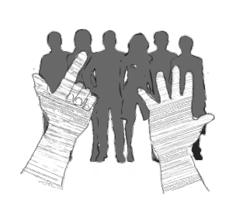 (PRWEB) May 25, 2012
BrightCarbon's presentation skills training for sales course helps presenters learn to deliver effective sales presentations. Traditional presentation skills courses focus on so-called soft-skills – nerves, posture, voice, and breathing. BrightCarbon presentation skills training covers what to present, as well as how to present. The course looks at how to interact with slides, how to present certain standard types of slide, when to use animation, what technology to use, how to present online, how to talk in terms of benefits for prospects, and how to have a more interactive visual conversation with prospects.
BrightCarbon's Presentation Skills course is designed to be run in-house, for up to ten participants from a single company. The course has already been delivered at a number of companies in Europe.
The public version of the presentation skills for sales course will be run for the first time, to meet popular demand. At BrightCarbon's public BrightSparks: Presentation Skills event, sales people are trained and network with peers from other companies.
Richard Goring, BrightCarbon Managing Consultant commented: "Most presentation skills training doesn't work that well, because it ignores the fact that people are using terrible slides. Presenting bullet-points is just too hard – the best way to become a good presenter is to learn what to present, and how to present at the same time."
About BrightCarbon
BrightCarbon helps sales and marketing teams hit their numbers, by creating visual presentations and sales tools.
BrightCarbon helps companies to tell their stories elegantly and visually, with effective sales presentations and tools that people want to use. With BrightCarbon:

Sales representatives stop wasting time creating their own collateral, and become more productive
Companies improve conversion rates and deal velocity
Average order size increases
BrightCarbon also offers BrightPitch, a flagship pitch support service. BrightCarbon writes and designs a winning pitch presentation, and coaches clients to deliver it – increasing the chance of winning big deals.
BrightCarbon has offices in the UK and Singapore.