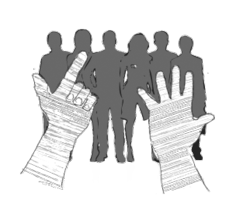 (PRWEB) June 29, 2012
Sales presentations are key tools for business to business sales teams. Most sales pitches are delivered as a presentation, often using PowerPoint. Sales people spend considerable time writing and adapting presentations. Yet few sales leaders are trained in what makes an effective sales presentation, and so are in no position to provide effective guidance to their teams.
At BrightSparks: Writing Sales Presentations, BrightCarbon will teach sales and marketing leaders how to write and build powerful sales tools. Topics covered will include how to avoid making the most common sales presentation mistakes, audience attention, effective presentation structure, persuasive value propositions, compelling visuals, creating memorable content, how to build sales tools around common sales methodologies, planning interactivity into sales tools, how to align sales and marketing when creating sales tools, strategies for control and compliance, and a framework for coaching sales presenters.
After the launch event in London, BrightCarbon will offer the Sales Presentation Writing training day in-house for sales and marketing departments in companies that use sales presentations on a frequent basis. The one day course can be run for sales leaders or marketing leaders, but works both when run jointly to ensure alignment between sales and marketing departments. The course can be offered together with presentation skills training for sales people.
BrightCarbon Managing Consultant Joby Blume commented: "This isn't a sales pitch for our services. We've decided to try and teach people what we do, so that they can do it for themselves, at least some of the time. After this training, there will be no excuse for creating mediocre sales presentations. Your sales people will be delighted you came."
About BrightCarbon
BrightCarbon helps sales and marketing teams hit their numbers, by creating visual presentations and B2B sales tools. BrightCarbon also runs presentation skills training for sales people, and provides pitch presentation support to clients for their important deals.
BrightCarbon helps companies to tell their stories elegantly and visually. With BrightCarbon:

Sales representatives stop wasting time creating their own collateral, and become more productive
Training is more effective, and easier to deliver
Presentations become visual and more effective
BrightCarbon also offers a complete presentation outsourcing helpdesk service for companies without a dedicated presentation department.
BrightCarbon has offices in the UK and Singapore.