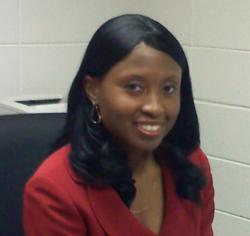 I want to learn more about new technological innovations and applications. The ATMAE Conference also gives me the opportunity to network and meet other technology practitionerstable
Ann Arbor, MI (PRWEB) January 25, 2012
In a time of belt tightening at every level of business and institution of higher learning, why should a proposal be submitted to ATMAE? ATMAE's conference is a low cost, high value venue to highlight innovative research and tecnological improvements. With students, educators and industry professionals in attendance, the ATMAE Conference can help expand the network of collaborators available to promote institutional research and applications.
"The ATMAE annual conference gives me the opportunity to network with industry and academic professionals and form collaborations for research, scholarship, and partnerships. The presentations keep me informed about current trends and provide a vehicle for me to share my work and research interests." Dr. Mark Doggett, Western Kentucky University.
ATMAE has several topical divisions: Administration; Construction; Distance and Online Learning; Electricity, Electronics and Computer Technology; Graphics; Management; Manufacturing; Nanotechnology; Safety; and Teaching Innovations. And this year's theme is "Strengthening Our Connections." All presentations are reviewed by blind peer review for selection.
ATMAE even offers tips on how to increase the chances of a proposal getting accepted:
1. Submit more than one! Especially in a single topic area.
2. What's New? Or what's new about an old topic? What's the breaking news!
3. Engage more than one person, collaboration helps broaden the topic.
The ATMAE Conference has been a premier opportunity to present new research and techniques since the association's beginnings in 1967. Academics and Industry professionals alike enjoy networking, presentations, tours and workshops. In the past tours have included an Air Force Base, the GM Spring Hill Manufacturing Plant and a massive construction project at the Cleveland Museum of Art.
The conference also features student activities, such as meetings with industry professionals about the future of hiring in this arena, technology challenge, graphics competitions and a robotics competition (always a crowd favorite!).
To find out more about the ATMAE Conference, go to http://www.atmae.org, conference page.
The Association of Technology, Management, and Applied Engineering (ATMAE) is an organization that sets standards for academic program accreditation, personal certification, and professional development for educators and industry professionals involved in integrating technology, leadership, and design. For more information, visit our website at http://www.atmae.org.
# # #