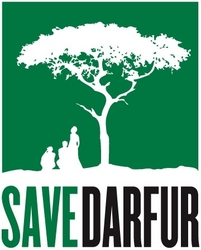 New York (Vocus) September 22, 2009
Jerry Fowler, President of the Save Darfur Coalition, delivered a petition with 41, 736 signatures and a letter signed by 40 organizations to the U.S. Special Envoy to Sudan, Major General Scott Gration, asking President Obama to make Sudan a priority when he speaks at the United Nations General Assembly and during his meetings with heads of state at the G-20.
The organization letter and citizen petition urge that during his speech to the United Nations General Assembly President Obama exercise U.S. leadership to galvanize the international community to finally solve Sudan's recurrent crises. The multilateral coalition should push for the inclusive Darfur peace process, the full implementation of the Comprehensive Peace Agreement and the fulfillment of the International Criminal Court's indictment of Sudanese President Omar al Bashir. Darfur advocates ask that President Obama work to outline a set of carrots and sticks required to change the behavior of Khartoum.
The citizen and organization advocates also call on President Obama to raise Darfur and Sudan in his meetings with heads of state during the G-20, which President Obama will attend Thursday and Friday of this week. The advocates urge President Obama to focus on the important role the world's largest economies have the potential to play in influencing Sudan's actions, given that they are responsible for a majority of Sudan's foreign trade, and hold a majority of Sudan's foreign debt.
To view the Letter, please visit: savedarfur.org/letter
To visit the citizen sign-on petition, please visit: savedarfur.org/petition
About Save Darfur Coalition: The Save Darfur Coalition - an alliance of more than 180 faith-based, advocacy and human rights organizations - raises public awareness about the ongoing genocide in Darfur and mobilizes a unified response to the atrocities that threaten the lives of people throughout the Darfur region. The coalition's member organizations represent 130 million people of all ages, races, religions and political affiliations united together to help the people of Darfur. For more information on the coalition, please visit http://www.SaveDarfur.org.
###