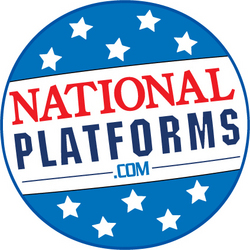 NatonalPlatforms.com is a work in progress that features any new issues that arise
Montgomery, AL (PRWEB) September 28, 2007
Brent Buchanan of Montgomery has launched a new website designed to provide unbiased information on all 2008 presidential candidates. NationalPlatforms.com (http://www.nationalplatforms.com)] is up and running as a source showing where all candidates for the presidency stand on the issues.
"NationalPlatforms.com is a one-stop shopping venue for anyone who seeks to know more about who is actually running for President and what positions he or she has taken on the issues Americans care about," Buchanan said.
Though Buchanan came to find a favorite in the race while producing NationalPlatforms.com, he said, "The website deals in facts, not conjecture. Its credibility is derived from the fact that my goal was to provide unfiltered information for anyone who goes there so they may make an informed decision." In fact, all the candidate listings come direct from the presidential candidates' campaigns.
Buchanan said he has received thousands of hits thus far with no advertising. He said the website is constantly being updated to keep information fresh and relevant. "NatonalPlatforms.com is a work in progress that features any new issues that arise," he said.
http://www.nationalplatforms.com
# # #