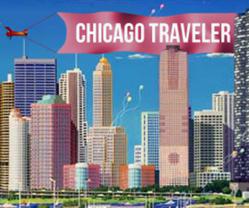 Chicago, Illinois (PRWEB) February 12, 2013
President's Day weekend is coming up, which for many means a three day weekend! Celebrate this extra day off with a special trip to Chicago. There are quite a few things to do in Chicago this weekend, like special events, concerts or maybe just celebrating a belated Valentine's Day in Chicago. It's going to be a chilly weekend in Chicago, with temperatures in the 20's and possibly even some snow on Saturday! Bundle up and get ready for a great winter vacation in Chicago!
Go to the Chicago Auto Show
One of the top annual events in Chicago is happening this month, and President's Day weekend is the perfect opportunity to attend. Check out one of the largest auto shows in North America, and bring the whole family to spend the day admiring new and vintage cars at McCormick Place. Many of the cars here are on public display for the first time ever.
Catch a Concert
Check out any of the concerts in Chicago this weekend, like Cowboy Mouth at the House of Blues or Ballyhoo! at Subterranean this Friday or Black Joe Lewis & The Honeybears at Metro Smart Bar this Saturday. There are great bands playing all weekend long, so get tickets online in advance or try your luck at one of Chicago's best music scenes to stay fully entertained every night this weekend.
See some Hockey
The Chicago Blackhawks are playing the San Jose Sharks this Friday and then the Los Angeles Kings this Sunday! Both games will be at United Center this weekend. Get Chicago Blackhawks tickets online so that you don't have to wait in line either day. This is also the weekend of the Hockey City Classic. On Sunday, February 17, outdoor hockey will be at Soldier Field for the first time ever! This annual college hockey doubleheader is featuring games between the University of Notre Dame vs. Miami University at noon and the University of Minnesota vs. University of Wisconsin at 3:30pm. Get out on your own and enjoy ice skating in Chicago before the season is over.
Celebrate a Belated Valentine's Day
This Thursday is Valentine's Day, and Chicago is one of the most romantic places to celebrate! Plan a little belated getaway with someone special and check out some of most romantic things to do in Chicago, including romantic dinner cruises, seeing a show, checking out one of the fine dining restaurants or maybe a carriage ride down Michigan Avenue. Many of the spas in Chicago are booking up quickly this weekend, but many of the best hotels in Chicago offer great package deals that are perfect for a last-minute romantic getaway that include tons of romantic bonuses like couples massages at their luxury spas or even a private massage in your room. Check out all the hotel deals in Chicago to make the next trip here affordable and full of exciting things to do.
Learn Some History
This is President's Day after all. While many people celebrate this day with furniture and car sales, take the time to learn some history that made this country and this world into the place it is today! What better place to visit on President's Day 2013 than the city the current President of the United States is from? Chicago! Spend the day in the Field Museum of Natural History to learn about those who reigned this territory before there were ever presidents to do it, or maybe go to the Chicago History Museum to learn just about this city. All of the museums in Chicago are open on President's Day, so it's hard to go wrong with any of them.
Check out all the things to do in Chicago this weekend with the family, on a romantic getaway or even by yourself! Chicago is beautiful this time of year, but it is cold, so grab a coat, a hat and some gloves and head to the Windy City for a fabulous time.
About ChicagoTraveler.com:
Chicago is one of the top vacation destinations in America famous for their annual events, popular foods, architecture and top sports teams. ChicagoTraveler.com guides travelers to all the best things to do, top places to eat and deals on the best places in Chicago to stay.