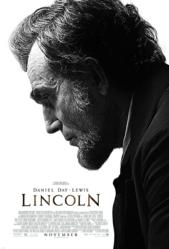 Richmond, Va. (PRWEB) January 31, 2013
Home to eight U.S. Presidents (including the first!) – more than any other state – and long-hailed the "Mother of Presidents," Virginia is the ideal destination for a Presidents' Day weekend getaway states the Virginia Tourism Corporation. With historic hot spots including Mount Vernon, Monticello and Montpelier, Virginia offers visitors countless presidential activities during the holiday weekend.
Not only is the state the birthplace to several of founding fathers, but also the sole filming location of Steven Spielberg's recent blockbuster, "LINCOLN," with 12 2013 Oscar nominations, has inspired a wealth of Lincoln-themed travel packages, discounts, tours and attractions including The Lincoln Movie Trail and Sweepstakes.
With value-driven thematic deals, historic tours, and even "the presidential treatment," Virginia is the ideal destination for a long getaway over the holiday weekend. Visitors interested in history, family fun and culinary can take advantage of the plethora of Presidents' Day tours and packages available throughout the state. Beyond the following sampling, a complete list of Presidents' Day offerings can be found on http://www.virginia.org/PresidentsDay.
TRAVEL PACKAGES
Clifton Inn Presidents' Day Package
Clifton Inn – Charlottesville – Feb. 18, 2013
Sip Thomas Jefferson's favorite wine and cocktails with the Clifton Inn's "Presidents' Day" package. Rates start at $164 and include overnight accommodations with daily breakfast and afternoon tea, a bottle of Madeira, Thomas Jefferson's preferred wine, a Founding Fathers Cocktail Flight and a "Declaration of Independence with Short Biographies of its Signers" book. In addition to these offers, travelers have easy access to the homes of former presidents Thomas Jefferson, James Monroe and James Madison. To experience the lifestyle of our founding fathers, call 434-971-1800 or visit cliftoninn.net.
Lincoln Stayed Here
The Jefferson Hotel – Richmond – Valid through March 3, 2013
Lincoln fans wishing to sleep in the same beds as the stars can take advantage of the historic Jefferson Hotel's "Lincoln Stayed Here" rate of $195 per night for a superior guest room, available Fridays, Saturdays and Sundays. With luxurious accommodations, breathtaking architecture and first-class dining, travelers will feel like true celebrities in this grand hotel. For additional information, call 804-788-8000 or visit thejeffersonhotel.com and use the promotion code LINCOLN.
Lincoln Movie Richmond Getaway Package
Linden Row Inn – Richmond – Valid through March 31, 2013
Home to some of the most prominent residents of Richmond during the Civil War, and frequently visited by well-known war personalities, the Linden Row Inn is offering an ideal package for "LINCOLN" fans who wish to experience pre-Civil War architecture and explore the streets where the movie was filmed. Package rates start at $199 and include overnight accommodations, a $75 gift certificate for lunch or dinner at Bistro 27 Restaurant, a bottle of sparkling wine and complimentary valet parking. To learn more, call 804-783-7000 or visit lindenrowinn.com.
Presidential Treatment Package
Lansdowne Resort – Leesburg – Valid through April 30, 2013
Travelers seeking an experience fit for the President will want to luxuriate at Lansdowne Resort with the "Presidential Treatment" package. The package, available at this AAA Four-Diamond resort includes overnight accommodations in the Presidential Suite, private limousine service to Washington, D.C., an exclusive driving tour of the Nation's capital and a three-hour charter along the Potomac River on the Presidential Yacht, also known as the U.S.S. Sequoia. Guests then complete their stay with luxurious pampering back at the resort, including 75-minute couples' massage at Spa Minérale, and a Private Chef's Table Dinner in-suite. Rates start at $17,000 and must be booked seven days in advance. To reserve this luxury package, call 877-509-8400 or visit lansdowneresort.com.
HISTORICAL TOUR PACKAGES
Walking with Washington Tours
Alexandria – Feb. 3, 10, 17 and 24, 2013
With more than 140 places associated with America's first president, Alexandria is a must-visit presidential hot spot. To explore these historic sites and learn about George's Washington's hometown, visitors can attend this free tour, available Sundays through February. To check event status due to weather conditions, call 703-829-6640 or visit washingtonbirthday.net/status.
George Washington Birthday Parade and Weekend Festivities
Alexandria – Feb.16 through 18, 2013
Virginia celebrates George Washington's 281st birthday this year on Monday, Feb. 18 with the largest parade in the country. This parade is just a piece of the excitement that will be taking place in Alexandria over Presidents' Day weekend. Other festivities include the Birthnight Banquet & Ball, Madeira Wine Tasting at Gadsby's Tavern, a 10-K race prior to the parade and free museum open house tours on parade day. To participate in this weekend-long historical adventure, call 703-746-3301 or visit visitalexandriava.com.
Historical Lincoln Package
The Berkeley Hotel – Richmond – Valid through March 31, 2013
The "Historical Lincoln" package is ideal for visitors interested in getting a behind-the-scenes look at "LINCOLN" and some of the film's key location sites. Set in the heart of historic downtown Richmond, this hotel package includes overnight accommodations, breakfast for two, and two passes for The Museum of The Confederacy and The American Civil War Center at Tredegar. The recently remodeled State Capital Building is also a short walk from the hotel, making it easy for Lincoln fans and history buffs to explore. Rates begin at $195 per night and are based upon double occupancy. For booking, call 804-780-1300 or visit berkeleyhotel.com.
Home with the Presidents
Omni Charlottesville Hotel – Charlottesville – Valid through Nov. 5, 2013
History buffs take advantage of this package, with rates starting at $240, based upon double occupancy and including overnight accommodations, daily breakfast and two presidents' passes to tour historical hot spots, Monticello, Ash Lawn-Highland, and Michie Tavern. For more information, call 434-202-1615 or visit omnihotels.com.
The Constitution Package
The Holladay House Bed & Breakfast – Orange – Valid through Dec. 29, 2013
Discover the homes and landscapes that influenced some of the greatest minds in America with this historical package, including two tickets to James Madison's Montpelier along with a 10 percent discount at the gift shop; Thomas Jefferson's Monticello; James Monroe's Ash Lawn-Highland; and colonial Michie Tavern, a fruit and cheese filled picnic basket for a day trip, and homemade cookies and hot beverages upon return. Rates start at $499 and are based upon double occupancy. Guests booking a third night will receive 50 percent off. For reservations, call 540-672-4893 or visit holladayhousebandb.com.
In The Footsteps of Washington
Various Lodging – Fredericksburg – Valid through Dec. 31, 2013
With this package, visitors walk in the footsteps of our Founding Father and learn fascinating facts about his life along the way. Ideal for history fanatics, this offer includes two nights' accommodations at Fredericksburg-area hotel of choice; admission to George Washington's Ferry Farm, The Mary Washington House, Kenmore Plantation, the Rising Sun Tavern and the Hugh Mercer Apothecary Shop; trolley tour of historic downtown Fredericksburg; and VIP dining card for 15 percent off select restaurants. Rates begin at $205 and are based upon double occupancy. To reserve this offer, call 877-404-5810 or visit fredericksburgvacations.com.
CULINARY PACKAGES
Breakfast with the Presidents
Williamsburg Lodge – Williamsburg – Feb. 16, 2013
Dine with George Washington, Thomas Jefferson and James Madison reenactors and learn about what life was like for some of our nation's earlier presidents. With this offer, guests can improve their knowledge of public office in the colonial days while enjoying a delicious buffet served with hot and cold beverages. Reservations are required and cost $32.95 for adults and $16.95 for children, including tax and gratuity. For booking, call 800-447-8679or visit colonialwilliamsburg.com.
Friday Presidents Seafood Package
Natural Bridge Hotel – Natural Bridge – Feb. 15, 2013
Guests hungry for history can enjoy an overnight stay at Natural Bridge, the historic bridge where George Washington once carved his initials. Rates start at $174 and include seafood buffet dinner for two with live entertainment in the Colonial Dining Room, ballroom dancing lessons and admission to the Natural Bridge and Cedar Creek Trail. For reservations, call 800-533-1410 or visit NaturalBridgeOffers.com.
Wine Lovers' Package
Arcady Vineyard Bed & Breakfast – Charlottesville – Feb. 15 through 17, 2013
Sure to please wine connoisseurs, this package includes two nights' luxurious accommodations, daily breakfast, wine and cheese social at check-in, turndown amenity of local artisan chocolate and port-style dessert wine from Arcady Vineyard and fresh flowers, sparkling wine and soft drinks in-room. Arcady Vineyards is also offering a guided winery tour with transportation to and from dinner in downtown Charlottesville. Rates start at $800 and are based upon double occupancy. To take advantage of this deal, call 434-872-9475 or visit innarcadyvineyard.com.
Love is at the heart of every Virginia vacation. Visit http://www.Virginia.org for more holiday trip ideas or call 1-800-VISITVA for a free Virginia is for Lovers travel guide.
###