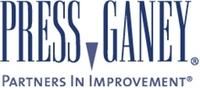 A health care organization's image within its community is vital to its growth
South Bend, Ind. (Vocus) July 1, 2009
Press Ganey Associates, Inc. today announced the launch of its newest service, the Community Image Solution. This new service will measure community awareness of and preferences for health care facilities and what factors the community truly values. Press Ganey's Community Image Solution has been developed using the latest research on external consumer values, including the Three-Circle Analysis Model of Strategic Advantage as developed by University of Notre Dame professors Joel E. Urbany, PhD and James H. Davis, PhD.*
"An organization's standing in the communities it serves is an extremely valuable asset, and we're excited to be able to help health care organizations determine and improve that standing," said Rick Siegrist, Press Ganey president and CEO. "Positive community image provides strategic leverage with payers, helps recruit physicians and board members, bolsters patient volume, and encourages philanthropy."
In addition to measuring community perception of facilities, the Press Ganey Community Image Solution will identify additional marketing opportunities that influence health care preferences. For example, a facility may have high patient satisfaction scores for a particular service line, but that facility may not be the first choice of its community members because a competitor organization has a more successful marketing campaign.
The Community Image Solution is comprised of four stages:

Initial consultation: define the context of the study by identifying key service lines, competitors, and service areas.
Survey administration: survey conducted via telephone to a random sample of health care decision makers in the community.
Brand Position Analysis™: survey results are analyzed to understand the value of the attributes within the organization's community and to identify which of those attributes are perceived as strengths and which are opportunities for improvement as compared to the organization's competition.
Final consultation: Onsite consultation of the analysis. The consultation includes a strategic marketing blueprint identifying the key attributes valued by the market, likely implications the attributes will have on marketing efforts, and strategic marketing recommendations.
"A health care organization's image within its community is vital to its growth," added Siegrist. "To ensure success, providers must focus not only on what consumers experience with the organization, but also on how community residents -- those with and without direct experience -- perceive the organization's performance."
The new Community Image Solution is a blueprint for how to assess those perceptions accurately and act strategically to ensure the organization is truly meeting community needs. For more information on Press Ganey's Community Image Solution, visit http://www.pressganey.com/communityimage.
Press Ganey Associates, Inc.
For more than 20 years, Press Ganey has been committed to providing insight that allows health-care organizations to improve the quality of care they provide while improving their bottom-line results. The company offers the largest comparative customer feedback databases, actionable data, solution resources, and unparalleled consulting and customer service. Press Ganey currently partners with more than 10,000 health-care facilities to measure and improve the quality of their care. For more information, visit http://www.pressganey.com .
Media Contact:
Abby Szklarek
Public Relations Manager
574-309-7961
###