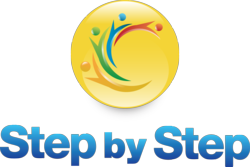 Worthington, Ohio (PRWEB) July 10, 2012
Step By Step Academy, a highly regarded nonprofit autism treatment center in Columbus, Ohio, today announced the addition of its Behavioral Health Counseling and Therapy Services Program to its growing continuum of care offerings. Step By Step provides comprehensive, individualized treatment programs for adults, adolescents and children with Autism Spectrum Disorder (ASD) and other developmental disabilities.
Evidence-based behavior and cognitive therapy counseling services represent the foundation of Step By Step's counseling and therapy offerings. Behavioral health counseling and therapy accounts for many facets of an individual's well being and may help individuals achieve goals of wellness and recovery.
Behavior Health Services Available
Step By Step's behavior health counseling and therapy services are available through a variety of formats including:

Individual counseling and therapy
Group counseling and therapy specializing in:
o Behavior disorders and illnesses
o Social skills
o Life skills and management
o Executive functions and theory of mind
o Successful mainstreaming
o Relationship development
o Self-esteem

Family counseling, therapy and education
Couples counseling and therapy
Individual and group counseling for parents needing support and training around discipline, education difficulties, respect and specific behavioral issues
Peer support groups
Self-help groups
The behavior health program serves individuals with mental and emotional disorders including:
behavior; anxiety; depression; relationships and life skills; coping, stress and grief management, vocational, educational, and social functioning; addiction; impulse control; childhood disorders; Autism Spectrum Disorders; adjustment disorders; mood disorders; and sexuality and puberty issues for the special needs population.
Services start with an initial mental health assessment with a specialized licensed professional; the session typically lasts between one and two hours. After the initial evaluation, individuals receive recommendations that address appropriateness and frequency of direct treatment services, referrals when necessary and information on available community resources.
Sessions typically occur between one and two times per week in an interactive environment. Treatment varies in the level of frequency and intensity based upon the individual need, and is provided in coordination with other services the participant may be involved in.
Behavior health services are available at Step By Step's Worthington, Ohio, campus Monday through Friday, from 8 a.m. through 7 p.m. Emergency services are available 24 hours a day, seven days a week.
Payment of Services
Behavioral Health Counseling and Therapy Outpatient may be covered by private insurance, and/or Medicaid insurance programs. Private pay is also accepted. For most insurance programs, prior authorization may be required. Fees are determined by the service needs of each individual.
Referral Sources
Referrals for counseling and therapy services may be made directly by psychiatrists, physicians, service coordinators, schools, families, courts, licensed professionals, therapists, psychologists, emergency service agencies, state departments, hospitals and other professionals.
For more information about the program or Step By Step, call 614-436-7837 or visit http://www.stepbystepacademy.org.
About Step By Step Academy
Founded in 2002 by Michele LaMarche, Step By Step Academy is a private, nonprofit treatment center for children, teenagers and adults with Autism Spectrum Disorder (ASD). In addition to center-based treatment, Step By Step provides several services designed to support the ongoing needs of the community including assessment services by a psychologist or licensed social workers, center-based intensive behavioral intervention treatment services, parent advocacy and case management services. Step By Step is based in Columbus, Ohio. Follow Step By Step on Facebook, http://www.facebook.com/stepbystepacademy, and Twitter, https://twitter.com/SBSA_Ohio.