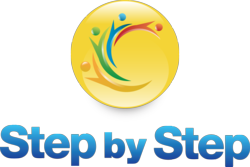 COLUMBUS, OHIO (PRWEB) June 19, 2012
Step By Step, a highly regarded nonprofit autism treatment center in Columbus, Ohio, today announced the addition of its psychiatric services offering, complimenting its growing continuum of treatment programs. Dr. Yasar Ramadan heads the program, which includes pharmacological management and prescription for both children and adults.
Specializing in the treatment of Autism Spectrum Disorders (ASD), Step By Step's Dr. Ramadan has been a practicing psychiatrist for more than 15 years. The newly appointed Ramadan brings a wealth of information, experience and education on all mental illnesses to Step By Step, having previously served as the medical director of the dual diagnosis clinic at the Nisonger Center at Ohio State University (OSU). He has trained and supervised fellows from the department of child and adolescent psychiatry at OSU and he has co-authored numerous articles in professional journals.
"Providing additional, important services, such as the psychiatric care is one more simple way for Step By Step to continue serving central Ohio, and provides even more tools to treat those affected by ASD," said Michele LaMarche, BCBA executive director of Step By Step. "We're pleased to have such a renowned expert as Dr. Ramadan heading this program and continue working toward providing everyone we see with the brightest future."
The program serves patients with psychiatric needs and is available at Step By Step's main campus Monday through Thursday, 8 a.m. to 4 p.m. Emergency services are available 24 hours a day, seven days a week.
Patient services begin with an initial psychiatric evaluation with the psychiatrist typically completed in one to one-and-a-half hours. After initial evaluation by the psychiatrist, patients receive recommendations for progressing including appropriateness and frequency of services for ongoing monitoring. Monitoring visits are determined based upon the patient's individual needs and are typically completed in 30 minutes to one hour.
Psychiatric services may be covered by private insurance, private pay, and/or Medicaid insurance programs. Prior authorization may be required. Fees are determined based upon identified service needs.
Referrals to psychiatric services may be made directly by a psychiatrist and/or a physician, service coordinators, schools, family, courts, licensed professionals, therapists, psychologists, emergency service agencies, state departments, hospitals, and other professionals.
Step By Step is located at 445 E. Dublin Granville Road, Building G in Worthington, Ohio.
For more information about the program or Step By Step, call 614-436-7837 or visit http://www.stepbystepacademy.org.
About Step By Step
Founded in 2002 by Michele LaMarche, Step By Step is a private, nonprofit treatment center for children, teenagers and adults with Autism Spectrum Disorder (ASD). In addition to center-based treatment, Step By Step provides several services designed to support the ongoing needs of the community including assessment services by a psychologist or licensed social workers, center-based intensive behavioral intervention treatment services, parent advocacy and case management services. Step By Step is based in Columbus, Ohio.
###