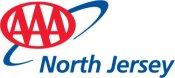 This is just one more way to provide our customers with the best experience we are able to offer when they walk into Prestige Motors.
Paramus, NJ (PRWEB) August 29, 2012
As the preferred American Automobile Association (AAA) Mercedes-Benz dealer in Bergen County, Prestige Motors is ready to provide AAA customers with an excellent car-buying experience and to emulate the service and standards that have become instantly recognizable from AAA. When AAA was founded back in 1902, membership stood at less than 1,500. Today, there are more than 53 million members throughout the United States and Canada. Becoming a part of such a venerable service community is just one more way that Prestige Motors is serving its Mercedes-Benz customers.
As a preferred AAA dealership, Prestige Motors recognizes that those clients with an AAA membership will enjoy some significant benefits when purchasing a car. Members can locate the certified dealer nearest to them, see what others around them have paid for a similar vehicle, and find out how much of a discount their membership will allow them because of AAA member-pricing. AAA also offers travel services, roadside assistance, and countless other membership benefits.
Prestige Motors knows that AAA members looking for a new Mercedes-Benz expect a certain level of service and quality from AAA. Prestige Motors is proud to be a part of such a great tradition. With the multi-faceted approach AAA takes in regards to its members' safety, knowledge, and travel experiences, it is really not surprising that so many people have chosen to be a part of such an incredible group.
"Being selected to be a part of AAA for the area is going to be great for our current customers and the new customers that will follow," said David Branch, the General Sales Manager at Prestige Motors. "This is just one more way to provide our customers with the best experience we are able to offer when they walk into Prestige Motors."
Providing members with the tools necessary to get the most for their money, stay safe while traveling, and remain knowledgeable of the ever-changing world around them, AAA helps its members feel confident and comfortable that they are able to make better informed decisions.
Prestige Motors and Mercedes want to provide customers with the knowledge and power to make the best decision for their lifestyles—giving them everything they need to accompany their new or used Mercedes-Benz model. Prestige Motors provides customers with an unforgettable car-shopping experience.
Whether customers are looking for a new Mercedes-Benz C-Class or a pre-owned Mercedes-Benz, Prestige Motors is able to help. Carrying the full line of Mercedes-Benz models as well as maintaining an exceptional level of service, exhibited by receiving the Mercedes-Benz Best of the Best Dealer Award multiple times. Prestige Motors helps make first-time Mercedes-Benz buyers and repeat buyers lifelong Mercedes-Benz owners.
About Prestige Motors, Inc.
Prestige Motors, Inc. is an authorized Mercedes-Benz dealer located in Paramus, New Jersey, that provides the surrounding area with quality Mercedes vehicles, service and parts. Thanks to Prestige Motors' excellent staff, thousands of car shoppers have become satisfied car owners and lessees, all proud to drive a Mercedes-Benz.
Sources:
newsroom.aaa.com/about-aaa/aaa-fact-sheet-2/
newsroom.aaa.com/2012/07/new-app-aaa-mobile-helps-keep-motorists-on-the-go/