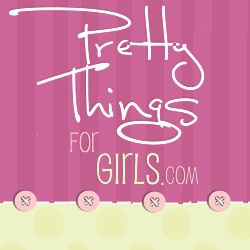 Chandler, AZ (PRWEB) December 19, 2011
PrettyThingsForGirls.com, a website devoted to offering a line of quality children's clothing, is adding to its product line to better assist moms in dressing kids warm during the cold and flu season. Moms claim that going outside in cold weather without a jacket can lead to a child to catching a cold or flu, and many experts agree.
Research has shown that cold spells are reliably followed by increased reports of respiratory diseases. Some of this may have to do with a few infectious organisms, like flu viruses, thriving in colder temperatures, but supporting mom's age-old adage, there is also evidence that exposure to cold temperatures suppresses the immune system, and the opportunities for infection increase. Likewise, British researchers claim cold air rushing into and drying out the nasal passages makes infections more probable by compromising the nose's ability to filter infections. Most experts will concede that colder temperatures may not actually cause a cold or flu, but exposure to cold temperatures can weaken immune systems thereby leading to a greater susceptibility to illnesses.
Savvy moms know the type of clothing children wear in cold weather makes a difference. Light layers underneath a child's outerwear will help trap in warmth. A wind and water-resistant nylon outer shell is ideal. Cuffs that fit tightly around ankles and wrists will help prevent cold air from creeping in and mittens are warmer than gloves because mittens allow little fingers to stay close together. A cotton or soft-wool knitted cap is tops for holding in body heat; and most moms will finish off the cold-weather outfit with wool or fleece socks and waterproof boots to keep those little bodies warm and dry while romping in the snow. PrettyThingsForGirls.com President, Sherynn Perry believes mom's online shopping experience should be quick and simple, leaving more time for mom to play outdoors with the little ones.
Prettythingsforgirls.com is expanding their selection of weather-appropriate clothing and accessories for infants and girls by adding new products daily. The site was launched in late 2011 to provide busy discriminating mothers with an easily accessible and wide choice of unique quality clothing. PrettyThingsForGirls.com's regular corporate hours are Monday through Friday, 10:00am – 5pm MST.
# # #