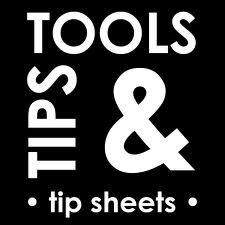 Home offices have been recently targeted by burglars and a few simple steps can help eliminate the threat. Our experts put together a guide to help consumers protect themselves.
Fairfax, VA (PRWEB) June 07, 2013
Working from home seems to be the wave of the future, as more employers allow employees to work remotely, either occasionally or throughout the work week. Since the recession, more individuals are branching out and starting home-based businesses. This can be great for many people, allowing for more freedom, less commute time and more time with family, but it's important that people remember to protect a home office from security threats, just as a typical office environment would be protected.
According to the safety experts at AlarmSystemReport.com, a website providing reviews of the top alarm systems, including FrontPoint reviews, a home office is a prime target for many criminals. The threat goes beyond the actual equipment, such as computers and fax machines that may be stolen. Threats also extend to less obvious but very valuable items, such as personal documents and information that could be used to carry out identity theft.
There are a few steps people with a home office can follow to ensure their work area is secure, according to AlarmSystemReport.com
1. Homeowners should be aware of current insurance policies, and upgrade if necessary. A standard homeowner's insurance policy may not be enough to cover the cost of all the expensive equipment that is sometimes found in a home office, and equipment that is only used for business purposes may not be covered at all. Depending on individual insurance policies and equipment found in a particular home office, it may be that a commercial insurance policy is necessary, to offer full protection.
2. Security equipment is a valuable asset in any home, but in particular when there is a home office present. It may be wise to browse the best home alarm system reviews, and find something that will work to protect both a resident's family and personal possessions, as well as the contents of a home office. There are also a number of wireless home alarm systems that are among the best DIY home alarm systems, meaning a homeowner can often install the equipment only in the home office, to lessen the cost of installing a system. For example, a home office owner may only want to install security cameras in the home office, rather than throughout the house.
3. Protect important data stored in home office computers. There are options, such as making important information password protected, or preventing the entire system from being started without a password. There is also encryption software to protect all of the information on a computer.
4. Store important documents, such as social security cards, credit card information, passports and other identity-related documents either at an offsite location or in a fire-proof safe. It's also a good idea to have back-up copies of this information stored on a password-protect computer.
About the Company
AlarmSystemReport.com is a website providing consumers free, unbiased reviews of the top security systems in the country. Reviews include comprehensive information about equipment, installation and price to aid consumers in making the most informed decision about home security.